Isaac and Angelica
Isaac Rivers and Angelica "Love" Speech, both from Kensington Creative & Performing Arts (CAPA) High School were part of FirstHand's UX Design Sprint in the spring of 2022. That summer, following the UX Sprint, they both took part in an internship with RightOn Education, a resident of the ic@3401 incubator for startups. This internship was specifically designed for FirstHand students after RightOn Education founder, Sinclair Wu met FirstHand program coordinator, Tiffany Copeland at a Venture Café Thursday Gathering.
Isaac is currently attending college at Drexel University and continues to specialize in graphic design, promoting his work on Instagram. Love is one of two students who holds a seat on the Philadelphia School Board for the year 2022-2023 and is finishing her senior year classes at the Community College of Philadelphia.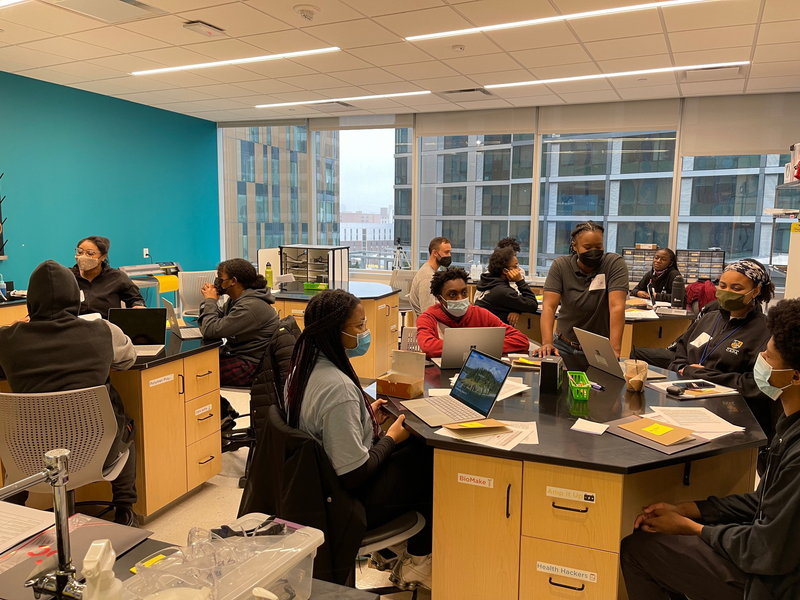 Hansen
Hansen Smith was also part of the UX Design Sprint in the spring of 2022 while finishing his senior year at Valley Forge Military Academy and returned to FirstHand in the fall for a Cybersecurity Sprint as a freshman at Drexel University. Extremely motivated and always eager to increase his knowledge, Hansen takes classes at the Drexel's College of Computing & Informatics and is pursuing an internship program with the Navy.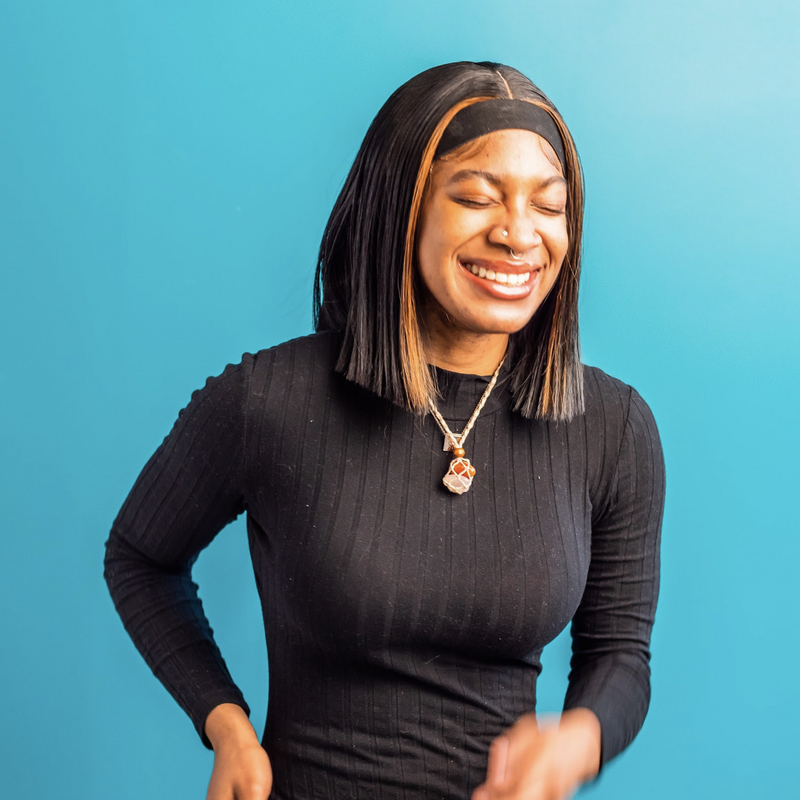 Jada
Jada Rutling, from Paul Robeson High School for Human Services began her journey with FirstHand in a logo redesign challenge which led to an internship with FirstHand mentor company, Cohere. Following the internship, she participated in our industry-informed telecommunications curriculum with Crown Castle. When the curriculum was cut short by the pandemic, she continued refining her entrepreneurial skills by starting her own business with support from FirstHand Ventures. Her senior year in 2022 would culminate in another internship, with a researcher at Columbia University working on interspecies creativity. Jada now attends Penn State University where she's a pre-med major.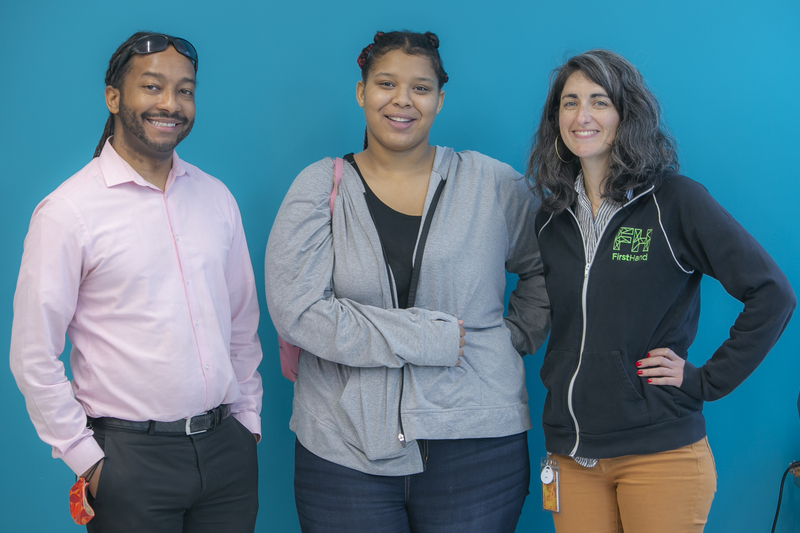 Darlene
Darlene McField was introduced to FirstHand in 2017 as a sophomore from the School of the Future. In the summer of 2018, she completed an intensive internship with Cohere where Darlene and her team were paid to design a logo for a Philadelphia-based company. It was this early introduction to STEM careers that ignited an enduring interest and ultimately led Darlene to another Science Center program. In the spring of 2022, Darlene participated in our STEM workforce training program, Building an Understanding of Lab Basics (BULB) for adults where she was paired up with Science Center Chief of Staff Alix Passage as a mentor. Darlene is now working with Allied Universal where she's taking advantage of tuition discounts to pursue a career in cybersecurity.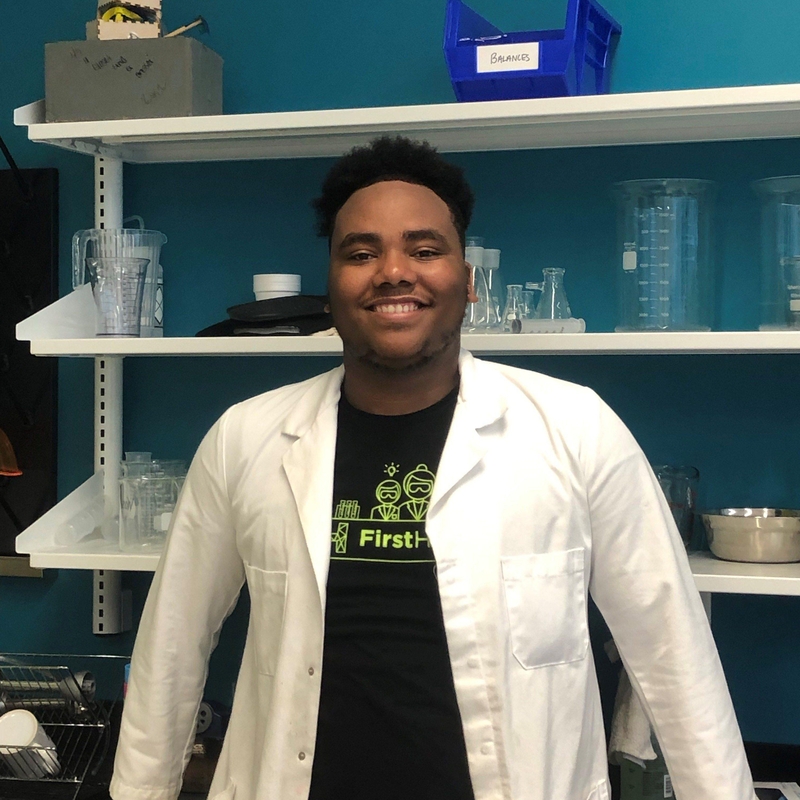 Joshua
Joshua Thompson participated in FirstHand curricula throughout high school. He was part of our inaugural summer intensive group, and piloted our very first internship with FirstHand, mentoring students that came after him. Thanks to these experiences, he's interested in pursuing a career in electrical engineering.
Lyric
Lyric Wise is no stranger to TV appearances. In 2019 the Paul Robeson High School 10th grader appeared on PHL17 with her classmates to discuss their FirstHand project exploring how communities can help combat the opioid epidemic. Her second TV appearance was for a national audience. In 2021 Lyric was surprised on Good Morning America with a $50,000 scholarship to Drexel University where she's currently studying.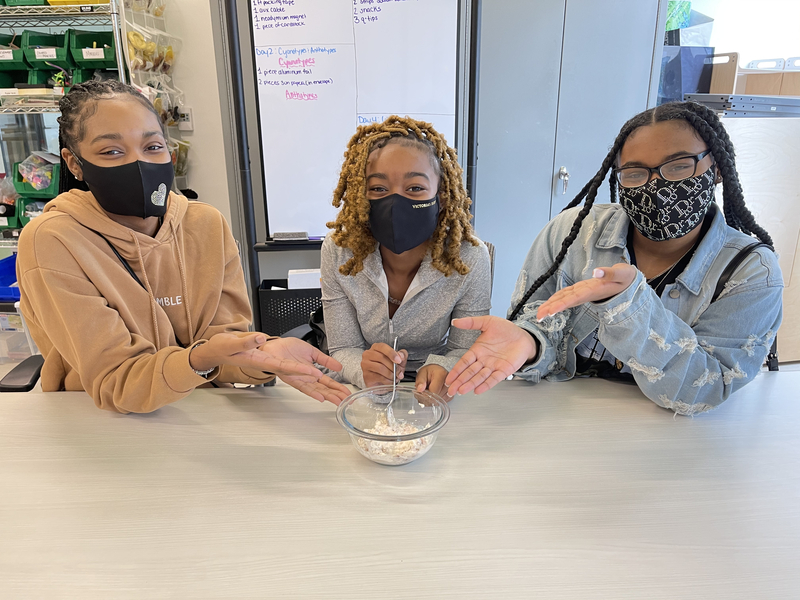 Keyanna
Keyanna Nurse is a Paul Robeson High School student who, through FirstHand, competed on Team Pro-Human in the 2021 Biodesign Challenge. Her team created a speculative design project centered around a line of probiotic food products that through diet, can promote feelings of civility and racial tolerance. As a result of their work, Keyanna and her teammates Anique Parker, Jaiden Morris and Nabria Jackson were invited to present at that year's Biodesign Summit. Last month, she was awarded Philadelphia Student of the Month.
---
FirstHand inspires students to continue their learning and pursue careers in STEM.

All of this is made possible through the support of our funders. If you or your organization would like to make a gift to the Science Center, you can make an immediate impact here