Spring 2022 Cohort
Darlene McField
Darlene is part of a trend we are beginning (and hoping) to see more of. She applied to BULB after participating as a high school student in our STEM education program, FirstHand. From there she was connected with Cohere, a FirstHand mentor company. She was then encouraged to apply for BULB to help her gain even more career pathway clarity.

As a participant of BULB, she was matched up with Science Center Chief of Staff, Alix Passage.

"The program means a lot to me it's had impacted me in many ways most importantly though I have skills I can use moving forward in my future and I got to meet amazing people."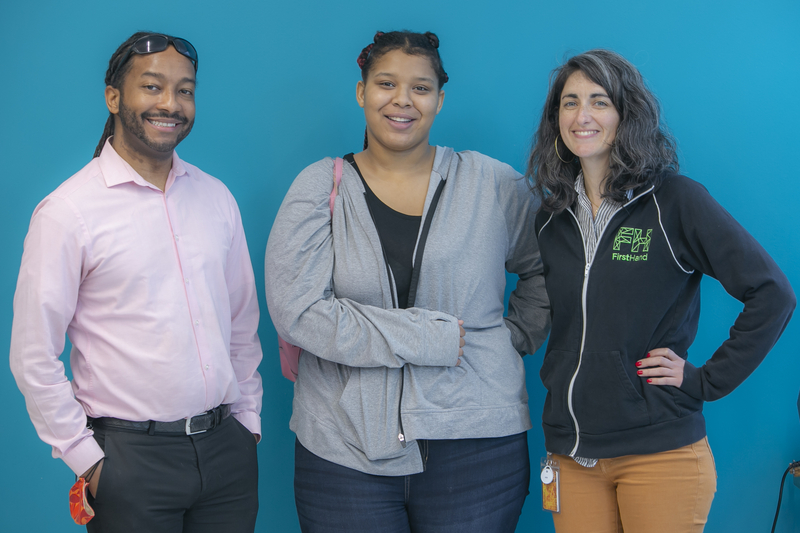 Spring 2022 Cohort
Xelanys "Xel" Morales, CPhT
In early 2022, Melanie Wong, Associate Director of the People Team at Century Therapeutics was in conversations with the Science Center to collaborate with BULB. The goal was to develop jointly, a paid internship for non-college students. Xel, as she has affectionately become known by her BULB community, has agreed to be part of the internship pilot with Century Therapeutics paying $23 an hour when it starts in late July.
"The BULB program has provided me with a once in a lifetime opportunity. I learned hands-on techniques needed in a laboratory career, which I am currently pursuing. I was also able to connect with other individuals who have similar professional interests and goals, and who I can reach out to, should I need professional advice. BULB has changed my life by opening doors and presenting opportunities to me that I had never imagined could happen. I am excited to see where the opportunities provided to me will take me."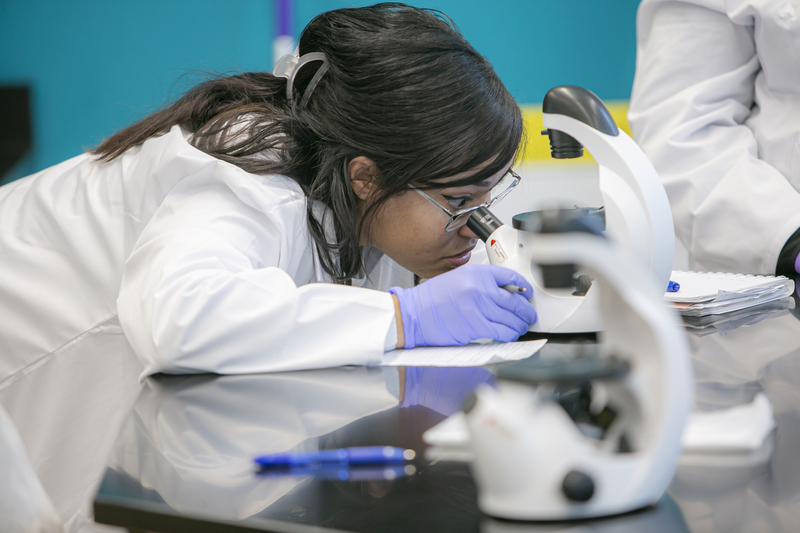 Fall 2021 Cohort
Tanzania Jenkins
Tanzania was ready for a career change, hoping to leave the finance and sales industries. She reached out to STEM professionals on LinkedIn as well as Phil Brooks, our Director of STEM Workforce Partnerships,who responded. Tanzania asked a lot of questions about the region and careers in STEM. Phil told her about the upcoming BULB program, she applied and got in! It wasn't long after that she was excitedly reporting to Phil Brooks that she had been offered a job with the eClose Institute, a BULB partner, as an Office Assistant.
Her purview with the eClose Institute will be nonprofit business functions, including its involvement with the BULB program. More impressively, she will begin this role while continuing to pursue a Master of Arts in Human Lactation Studies at Union Institute and University.
"BULB is a life changer in ways you may never even consider. Oh did I mention, its all free? No, really. Free! I did not believe I would benefit from joining this program but there is no amount of money you'll be able to pay to be a part of a community that wants to see you win, give you resources you could never imagine having, and connect you with people that are well connected. You just have to be willing to dedicate your time and be the best 'you' for you. Thank you, BULB for everything. I am proud to be a BULB graduate."
Fall 2021 Cohort
Queen Mitchell
Within a few months of completing BULB, Queen was hired by CIC Philadelphia for one of two available lab positions. CIC's part time Lab Associate role aligned well with the training BULB graduates receive -- a nod to the importance of industry-informed curriculum. Kelly Sullivan, Director of Lab Operations at CIC initially approached the Science Center about finding a candidate. After sharing this opportunity with the BULB community, Queen applied. From interview to acceptance, the hiring process took just three days. She is now happily in her new job, and we're happy to keep her talent in the 3675 Market community.

In fact, Kelly Sullivan is already impressed: "Queen was an immediate yes after interviewing with the CIC team. She has been an amazing addition to the CIC team and is helping support the scientists here every day."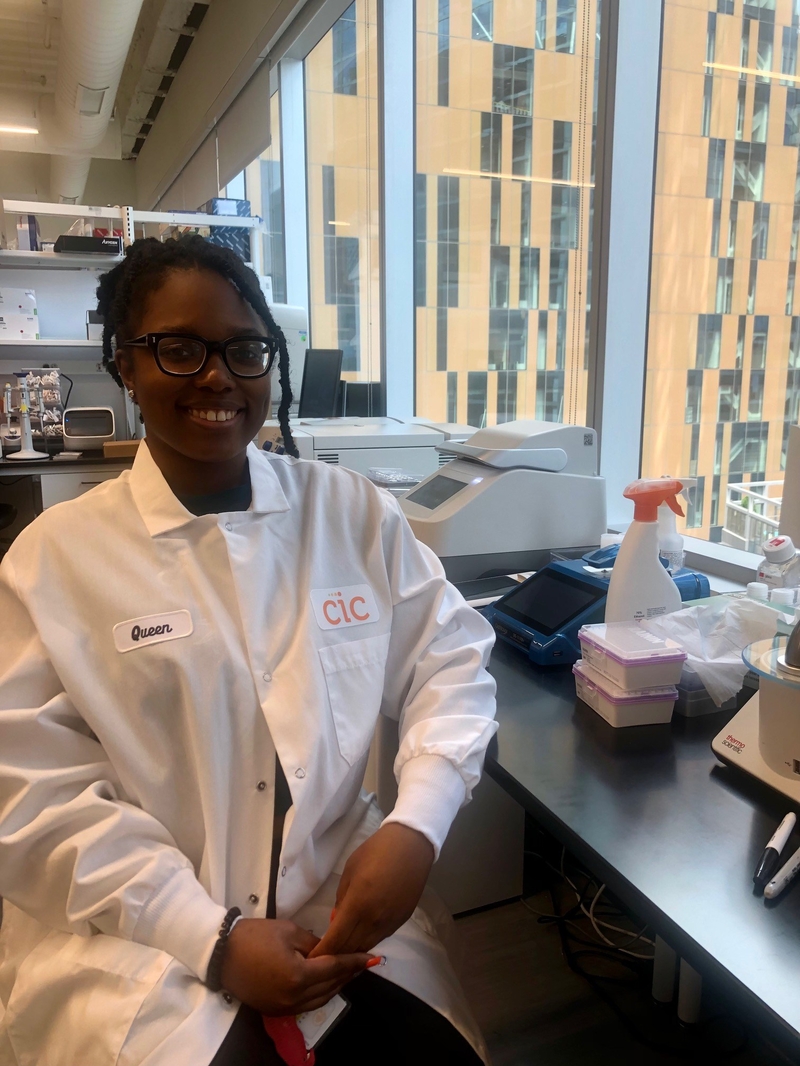 Summer 2021 and Spring 2022 cohorts
Natalie Jusino & Marilyn Torres
As it turns out, STEM workforce training pairs nicely with intergenerational professional growth. That's what happened in the case of Natalie and her mother, Marylin, who both participated in BULB. Natalie was looking for a way into the STEM industry but didn't quite know where to begin. She applied after attending a workshop featuring Phil Brooks as a presenter. She was accepted into BULB in the summer of 2021 and credits the program with teaching her not just the scientific basics such as lab techniques like pipetting, DNA extraction, and using microscopy. She also learned the importance of networking, outreach and having the confidence to pursue additional opportunities that are out there.
"I can say I owe a lot to this program, and I was happy to tell my friends and family about my experience. It was to the point I encouraged my mother, who like me wanted to switch into the STEM industry, to apply."
That family included her mother Marilyn, who was considering a career change. After being accepted into BULB's Spring 2022 cohort, she was matched with mentor, Annette Pollidora, Director of Talent Acquisition at Marinus Pharmaceuticals Inc. Annette transitioned into biopharma from being in fashion design and knew about changing course later in life. Marilyn is now working at the Academy of Natural Sciences and has decided to go back to school to pursue a Master's in Biology with a focus on Cell and Molecular Biology.
"I had been thinking about changing careers in the last couple of years. BULB was everything Natalie said and more. The lab portion provides us with opportunities to learn some lab skills that can translate to a job. The speaker series exposes us to different opportunities within the Biotechnology field, it also emphasizes the need to develop a network, and informs us of how social platforms are an excellent way to create professional connections."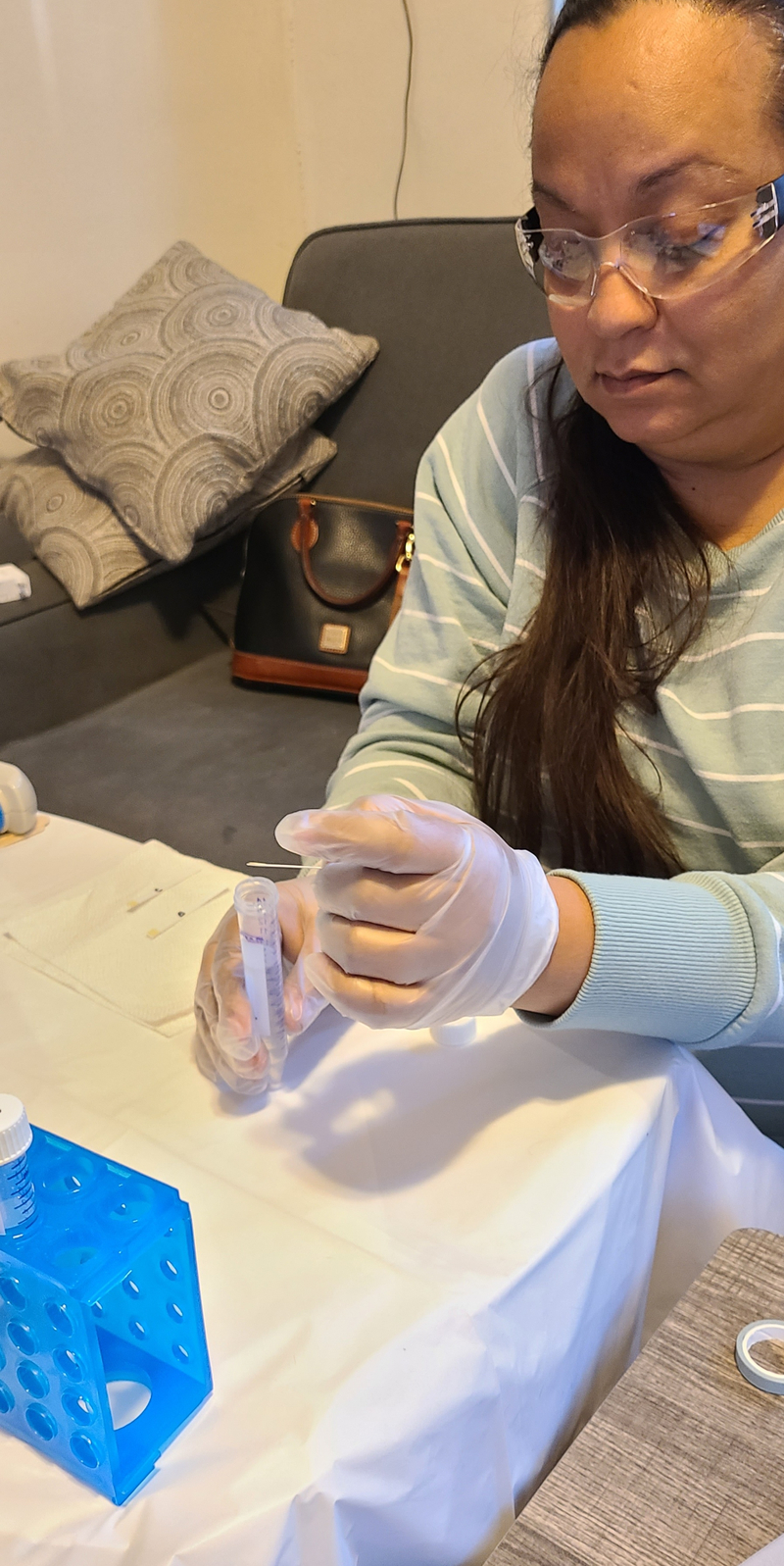 Fall 2020 Cohort
Joe'Nell Williams
Back in 2020 Joe'Nell Williams shared her story about taking a chance, applying to BULB, and learning from home with her son during the height of the pandemic. She reports that BULB started an "awakening" in her, helping her to increase her network, improving her health and wellness and pushing her to pursue even more career opportunities. She hopes that as we venture into a post-covid world she will use the techniques and basics she learned in BULB as more employers are looking for candidates possessing skills rather than degrees. Today Joe'Nell carries with her three main life lessons after participating in BULB.

"First: If you get the chance, believe in yourself; you are enough! Secondly: Explore, engage, and participate; show up and put forth leadership skills; whenever possible show out academically, and lastly: Like in the dimensions of the Sciences; change is inevitable. So inspire and always be ready to level up!"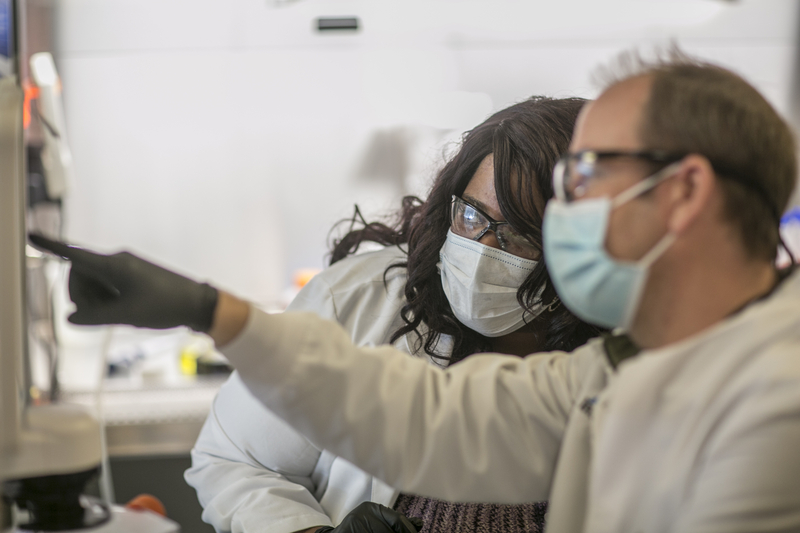 ---


Looking to break into the STEM industry?
We're now accepting applications for our BULB Summer 2022 cohort through July 8th!