US Market Access
Process-oriented support designed to get your product into the US market.
About the US Market Access Program
We give companies a fundamental understanding of the legal, operational, financial, regulatory and cultural considerations of an expansion to the U.S. Through expert advice, one-on-one mentorship and access to a network of industry leaders, you'll gain tactical insight and a deployable road map for a U.S. market expansion.

Commercialize in the US
Why Philadelphia
Philadelphia is the 7th largest biopharma economic cluster in the United States and ranked in the Top 30 Startup Ecosystems around the globe, attracting top talent and innovative companies in life sciences, medtech, and digital health sectors. Strategically situated between the regulatory and financial centers of Washington DC and New York City, Philadelphia is uniquely positioned to provide easy access to a broad range of regulators, experts, and investors.
Why the Science Center
With ties to industry, top tier healthcare systems, government agencies, and partnerships with academia and leaders in the emerging technology sectors, the University City Science Center has been Philadelphia's premiere hub of commercialization activity for 60 years.
Program Benefits
Legal Implications
We'll cover legal considerations for physical vs. virtual presence, incorporation, IP protection including licensing IP to a U.S. entity.
Operations
Participants learn the ins and outs of international banking, taxation, accounting, innovation zones, research subsidies, hiring and HR issues, and business insurance.
US Healthcare Systems
This industry-specific module covers the US healthcare market, payors, insurance, clinical trials, and other critical aspects for international startups to be aware of.
Investor Expectations
Explore the investment profile of angels and VCs and where to find them. Learn about lead investors, why you need one, and what to expect when you become part of their portfolio.

Program Curriculum
Week 1 (in-person)
US Healthcare System Overview
The first week is designed to get everyone acquainted, set expectations, and provide participants with a comprehensive overview of the US healthcare system.
Week 2 (virtual)
Customer Discovery, Regulatory, and Compliance
We cover business model development, hold a customer discovery workshop, explore regulatory pathways, healthcare data, IP, and clinical trials for US standards.
Week 3 (virtual)
Investor and Partner Due Diligence
This module gives participants insight to US investor cultivation, valuations, sales pilot development, corporate housekeeping, reimbursement, and payor systems.
Week 4
On the Ground in the US
The final week of the program takes place in Philadelphia where participants meet with stakeholders in the healthcare system and have an opportunity to meet with investors.
Global Soft Landing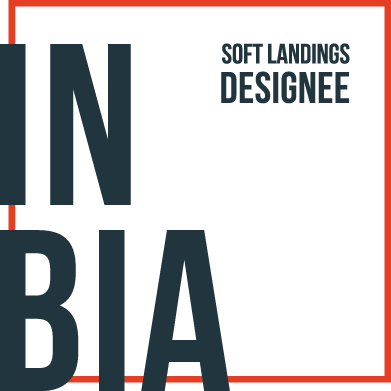 The Science Center is recognized by the International Business Innovation Association (InBIA) as a designated Global Soft Landing center, ensuring that foreign companies experience a "soft landing" when entering a new country. To serve these foreign companies, InBIA has developed a global network of Soft Landings-designated centers that have been validated through a rigorous application and peer-review validation process.
About the Philadelphia region
from over 20 companies since 2019
"It wasn't just the information the Science Center shared, but the connections they were able to make that made this trip worthwhile. We expected the classic 'meet the investors' road show, but this program introduced us not only to investors, but all the stakeholders involved in the healthcare system which was even more valuable."