Venture Café Philadelphia
Amplifying Thursdays to enable innovation for everyone.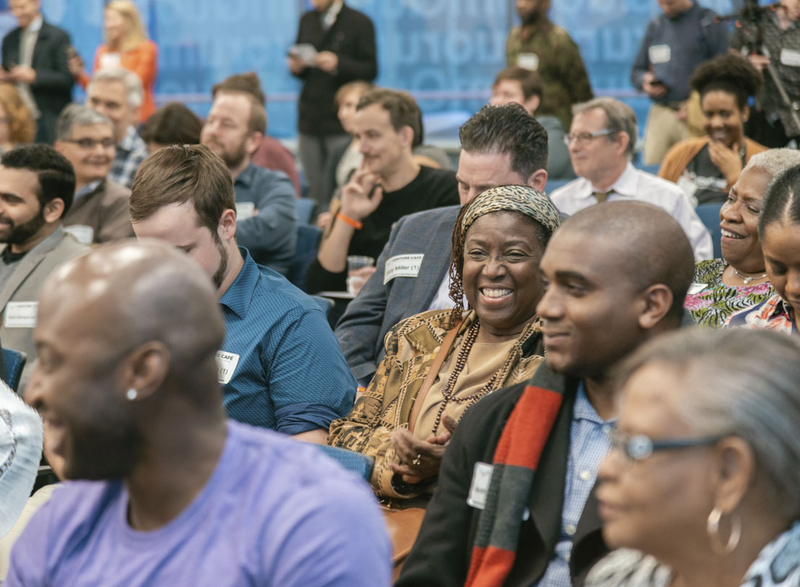 About Venture Café Philadelphia
Part of the Venture Café Global Network, Venture Café Philadelphia is a place to connect with makers, doers and thought leaders across the region. Through our weekly, free Thursday Gatherings, Venture Café Philadelphia offers a menu of programming regularly attracting hundreds of guests each week.
Program Benefits
Create
Create deeper connections in the digital and local ecosystem. It's not limited to any one industry to topic any specific type of person. That's the beauty of the Venture Café Network.
Attract
We attract a diverse audience of participants and speakers. It's like a mini conference. Choose from a menu of sessions with high impact speakers and topics to spark ideas.
Foster
We aim to foster inspiration and inclusivity. Innovation is for everyone—that means professionals, students, neighbors and everyone in between.
Featured Article
Venture Café Philadelphia: Everyone Starts with a (1)
Read Post
7/28/21 | Beyond the Science Center
Venture Café Philadelphia Attendees
Volunteer Hours from Philadelphia Ambassadors
Become a Venture Café Ambassador
We're always looking for an extra hand at our weekly Thursday gatherings. If you want to give back to the community or support entrepreneurship, check out our volunteer program that trains ambassadors to assist in a variety of areas.
Get Involved