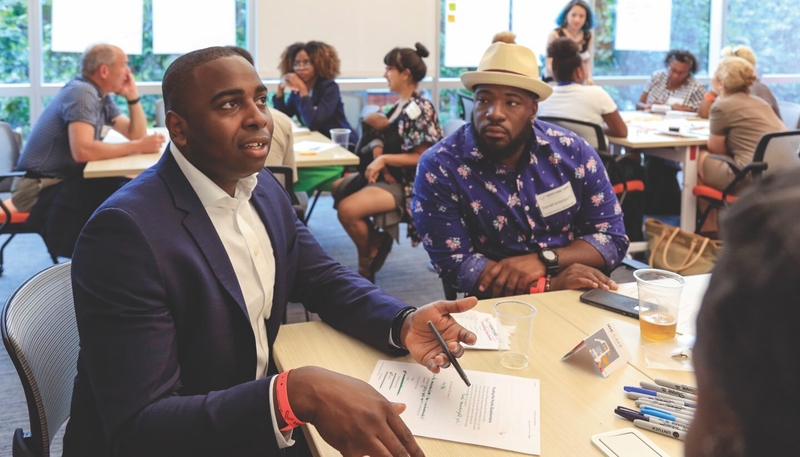 Events
Our events offer opportunities to convene, network and learn.
We have space available for your events!
Our flexible space allows us to be creative for your meetings and events.
Check Out Our Event Space
Science Center Signature Programming
We convene the community throughout the year with a suite of signature programs and events
Venture Café Thursday Gatherings
Join us every Thursday for a free gathering from 4:30 - 6:30pm at 3675 Market Street designed to connect innovators to make things happen.
The gathering is free and open to all members of the innovation community who have ideas, talent, resources, and/or passion to contribute and want to participate in a full slate of high-impact programming, informal conversation, and an overall fun experience!
Learn more