Global Soft Landing Accelerator
Process-oriented and customized support to get your product into the US market.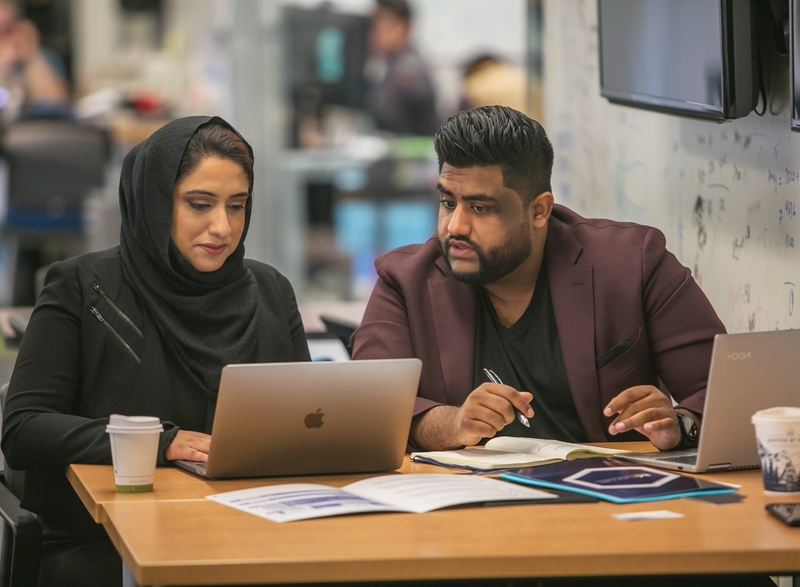 About the Global Soft Landing Accelerator
We give companies a fundamental understanding of the legal, operational, financial, regulatory and cultural considerations of an expansion to the U.S. Through expert advice, one-on-one mentorship and access to a network of industry leaders, you'll gain tactile insight and a deployable road map for a U.S. market expansion.

Commercialize in the US
Why Philadelphia
Philadelphia is the 7th largest biopharma economic cluster in the United States and ranked in the Top 30 Startup Ecosystems around the globe, attracting top talent and innovative companies in life sciences, medtech, and digital health sectors. Strategically situated between the regulatory and financial centers of Washington DC and New York City, Philadelphia is uniquely positioned to provide easy access to a broad range of regulators, experts, and investors.
Why the Science Center
With ties to industry, top tier healthcare systems, government agencies, and partnerships with academia and leaders in the emerging technology sectors, the University City Science Center has been Philadelphia's premiere hub of commercialization activity for 60 years.
About the Philadelphia region
from over 20 companies since 2019
Program Benefits
Legal Implications
We'll cover legal considerations for physical vs. virtual presence, incorporation, IP protection including licensing IP to a U.S. entity, as well as immigration.
Operations
Before entering the U.S. market, you'll learn the ins and outs of international banking, taxation, accounting, innovation zones, research subsidies, hiring and HR issues, and business insurance.
Industry Specific
Our industry-specific modules led by industry leaders cover regulatory considerations, engaging payers, providers and patients.
Funding
Our accelerator explores government, angel and venture capital funding opportunities, including pitch training. Participants will have an opportunity to pitch to a panel of diverse investors, including JP Morgan, Accenture Ventures, Jefferson Ventures and other active venture capital and angel investor groups in Greater Philadelphia.
"The accelerator delivered! It may be called Soft-Landing, but it felt like we were flying; the tightly paced sessions followed by in-depth mentoring really drew us into the Philadelphia reality and prepared us for our US expansion. The program delivered months of work in only a few days, an incredible value!"