Tiffany Wilson, president and CEO of the Science Center, Jeff Marrazzo, founder and former CEO of Spark Therapeutics, and Jim Burnett, executive director of VestedIn, spoke about inclusive growth, the strengths of and challenges faced by the city of Philadelphia, and how members of the innovation ecosystem must work together to ensure the next 60 years is fruitful for all Philadelphians.
Below is an excerpt from that conversation that has been edited for length and clarity. You can listen to the whole conversation below. See you at The Nucleus Awards!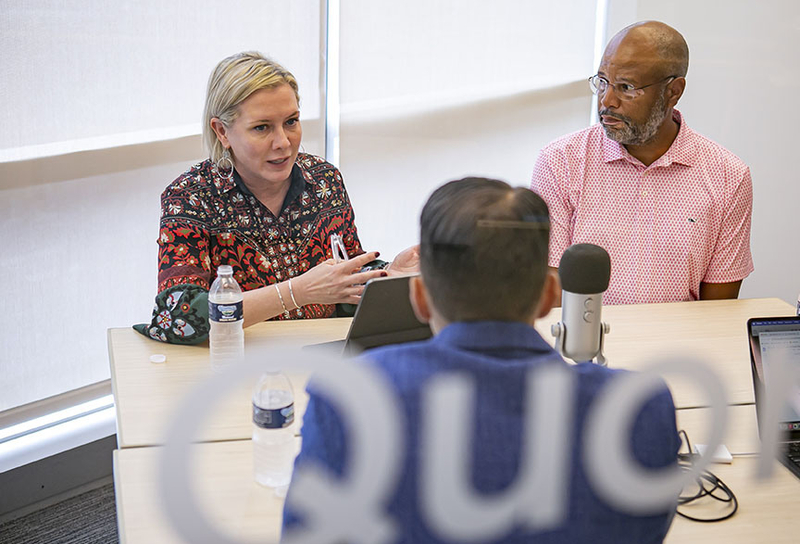 Moderator: Let's start big picture. Let's talk about Philadelphia. Why is this city a good place to build something? And that can be a biotech startup, a mom-and-pop shop, or a community organization.
Jeff Marrazzo: When it comes to biotech, over the course of the last 10, 15, 20 years, the university infrastructure around Philadelphia has established itself as one of the places in the world that you want to come to to find the best research and the best scientists. They are coming up with the most important new innovations that could change human health.
Do you think that's something about the institutions that are here? Is it about the history? Is it the legacy? Is it the people?
Marrazzo: You can look back to a whole series of firsts that have happened in Philadelphia, whether it was first hospitals, first places where a certain new type of therapy made its way, ultimately, as a medicine to patients. There's a whole host of history of breaking new ground, of not being afraid to be on the leading edge, of trying to build and make a better life for people or impact human health.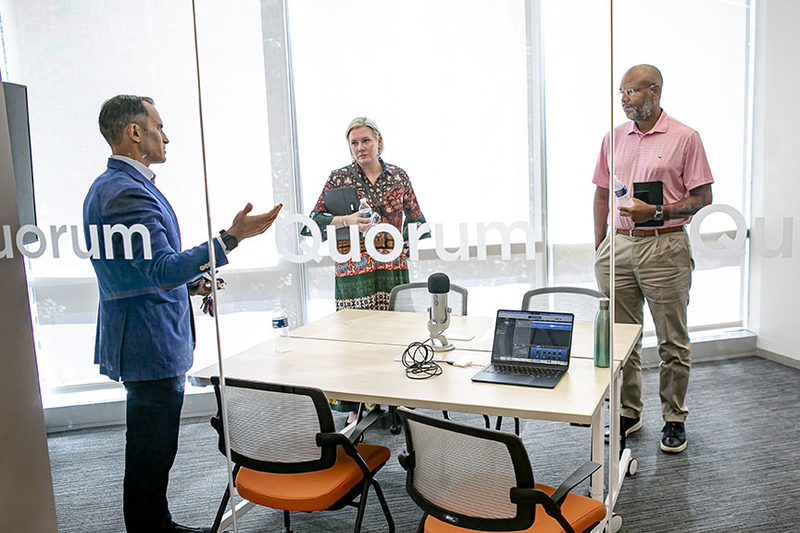 Tiffany, you are a transplant to Philadelphia, so maybe you have a different perspective. What do you think about Philly as a place to start something?
Tiffany Wilson: I moved here from Atlanta. Prior to coming to the Science Center three years ago, I had no idea how much amazing innovation and entrepreneurial activity existed in Greater Philadelphia.
What really inspires me about it, to Jeff's point, is there is such a rich history here. We've got the rich history meets modern medicine, and just the scrappiness of Philadelphia — that spirit is really something unique that I haven't seen in other parts of the country. I've been inspired by the business and civic engagement here in a different way. There's an element here of anything is possible. With the educational institutions and the government institutions and the nonprofits here, there's really amazing work that can be done.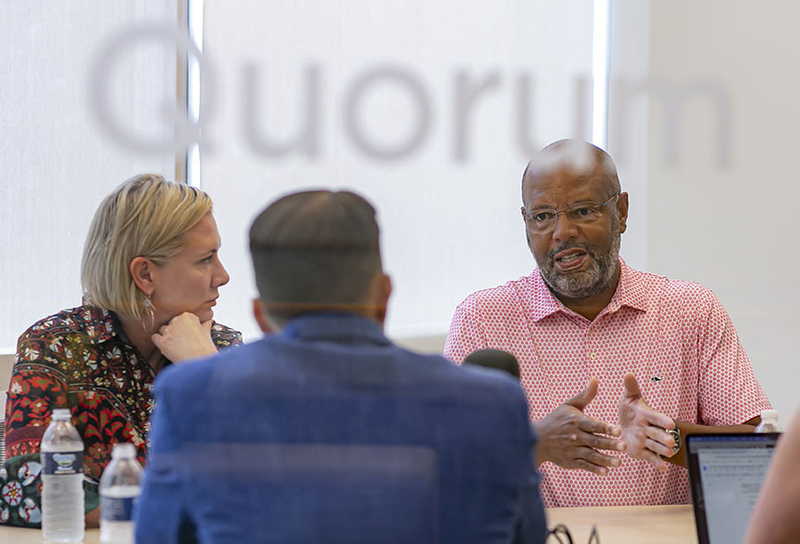 Jim, is there anything you want to add?
Jim Burnett: I actually want to shift to the small business and capital side. We are a CDFI — Community Development Financial Institution — and the industry really started in Philadelphia. There are more CDFIs in Philadelphia than there are in any other city across the country.
And so what that does is create opportunity for small businesses. So I think, one, we have to do a better job of just letting people know that we're here, even though we put out literally billions of dollars from the CDFI industry into businesses, shopping centers, affordable housing, and daycares. Even the charter school system couldn't have grown the way it grew in Philadelphia without the CDFI industry.
I think these new, great, innovative opportunities will only continue to expand in Philadelphia as new people come in and existing residents have the opportunity to participate in the process.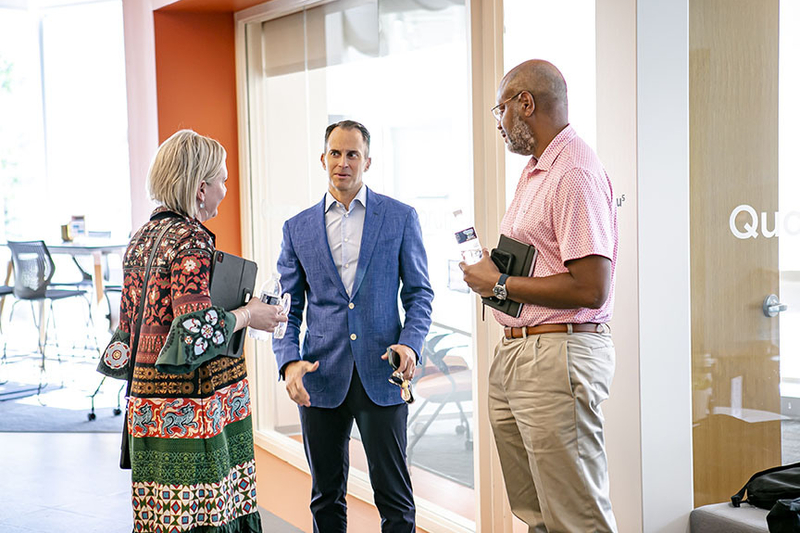 This conversation was moderated by Lee Stabert, a writer and podcaster with an expertise on all things Pennsylvania. For over a decade, she has run Keystone Edge, an online magazine about what's next and best in PA, while also creating content about technology, culture, and community development.