This is just one such example from Erika Dillard, CEO and Founder of PopCheck Technologies and physician who has on numerous occasions found herself on the other end of that exchange. And while she tells us that daytime complications do fare better when an office visit or ultrasound are more easily available, she also reveals that the previous nighttime scenario is, more often than not, the one that rings true.
"We put a lot of attention into getting the patient ready for surgery, all of the things that go into getting them assessed for any risks or complications," she explains. "Once we're done with that surgery and we have that patient recovering in an in-patient setting, there's a certain level of observation that we can still do. It is really after the patient leaves or goes to a rehab facility, when there is a lower level of care, that I started to become concerned; because as the on-call resident, I would be the one getting those calls in the middle of the night."
PopCheck Technologies, a medical device company specializing in remote monitoring technology to eliminate the occurrence of hospital acquired complications following surgical procedures, has its genesis in her time as a resident at Thomas Jefferson University Hospital in Philadelphia and a fellowship out of Memphis, Tennessee, where Dillard is based.
"I started the company through a fellowship that I just finished at the University of Memphis [through the FedEx Institute of Technology] and one of the things that I was charged with was figuring out if a technology here could be utilized in a healthcare space based on my experience. And one of the biggest areas that I came to realize was undervalued was the postoperative phase of care for patients."
Instead, she was one of just two cohort members who would go on to develop her own technology.


New Trajectory, Same Core Value
Her journey into medicine started out generalized.
"Initially I wanted to go into medicine because I wanted to be boots on the ground, primary care, first line for patients in communities that are under-resourced."
After starting the University of Tennessee Health Science Center College of Medicine Program, touted as one of the strongest at their College of Medicine, and dabbling with different specialties, she found she enjoyed being more hands on. "I realized I liked working with my hands. Because of that I started to try to gain more exposure to surgical specialties and that's how I ended up meeting my mentor who was a neurosurgery resident at the time." She would later become a neurosurgery resident herself.
But one thing remained the same then, and still does now:
"My intention was always to be very patient-focused, to serve under-resourced communities that otherwise wouldn't have access to certain medical interventions or certain medical care.," Dillard explains. "And now, as a physician-entrepreneur it's paramount in terms of my values: one of my core values is being patient-centered and providing accessible care to everyone in an outpatient setting regardless of their access or determinants that might prevent them from being able to utilize the technology."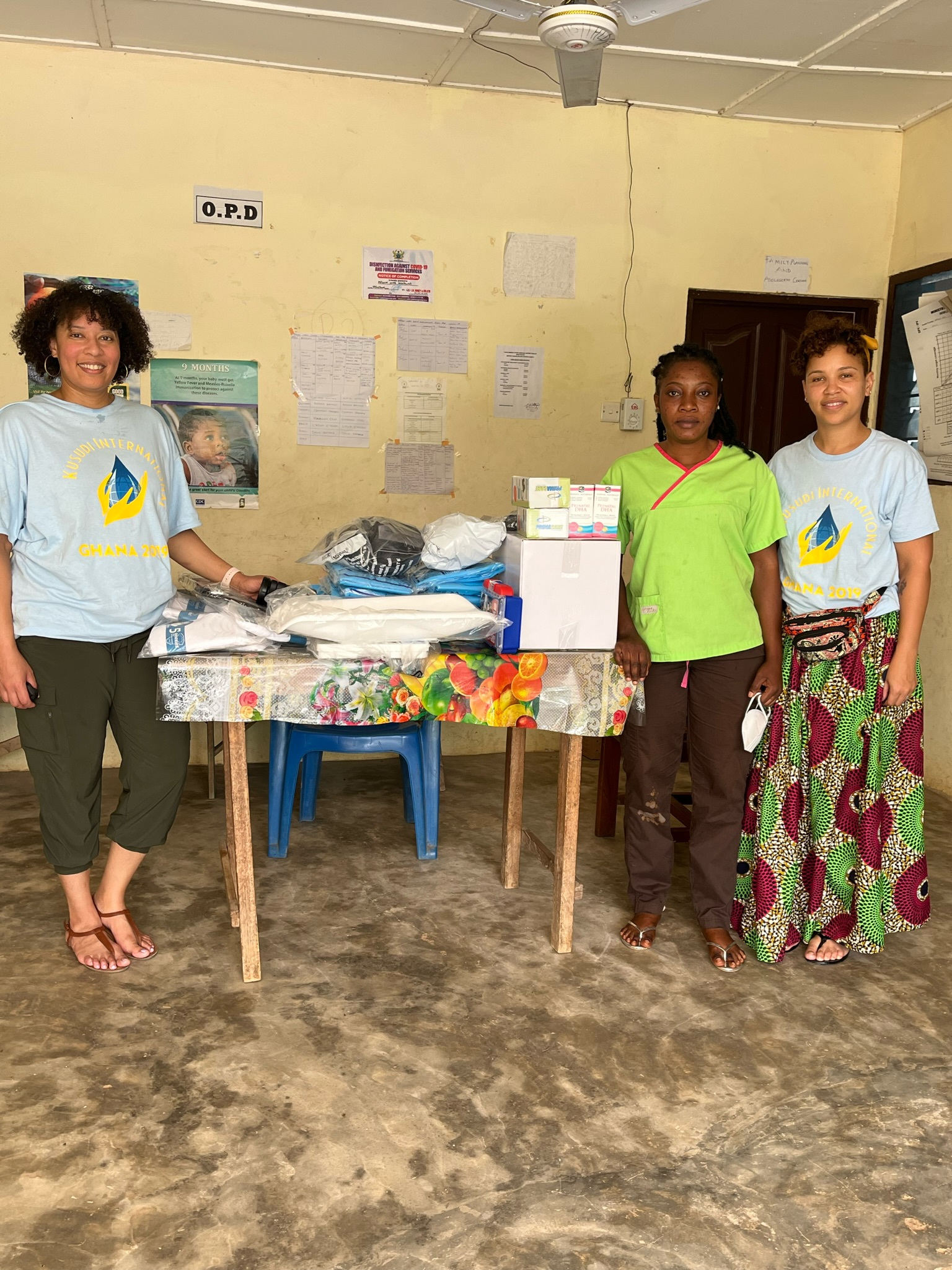 The Other Side of the Coin
It was Dillard's own experience as a patient that kept her coming back to Philadelphia after her residency and allowed her to venture outside of the Jefferson University campus to discover the vastness of startup resources available in this region for an early-stage entrepreneur.
"It wasn't until I had a medical situation myself that took me to U Penn [the University of Pennsylvania] where I was treated by an interventional cardiologist, that I started to think about how much broader the healthcare ecosystem was in Philly, how rich it was."
That observation stuck with her even after she returned home to Memphis.
"I was accepted into the fellowship back in Memphis and I started thinking about how rich that community was in Philly, and the people in the accelerator program I was in at the time through AWIS (The Association for Women in Science), recommended that I apply for Launch Lane, because they were part of implementing their blind application process," says Dillard. "And once I did that, I went from seeing the ecosystem one way, to starting to see it a whole different way through Launch Lane and the University City Science Center in general."
And that was the start of Dillard's Philadelphia entrepreneurial journey.
"I thought it was just awesome. Everyone knows that Philly is an area that's rich in healthcare, rich in a lot of different resources for medicine and medical technology, and to have an institution or an organization like the University City Science Center bring all those things together, I would say was the greatest benefit."
Dillard at MedTech Innovator 2022

FOCUS donations
From Launch Lane to Proof Positive
Since joining Launch Lane in April 2021 and in the time after completing the cohort in December, PopCheck Technologies has officially launched, won a pitch competition hosted by the Entrepreneur Center in Nashville, won another $50,000 in the National Black MBA Association (NBMBAA) Scale Up Pitch Challenge, and more recently was chosen to present for The MedTech Innovator Road Tour Central Pitch Event in Houston, TX.
Dillard has also made time to keep her promise to remain patient-centered in under-resourced communities by traveling to Ghana with Kusudi International, providing medical services, therapy and supplies to schools and medical clinics throughout the country.
In an interview at the end of the Launch Lane cohort she pointed to the vast Science Center network of business and academia connections and credited it with helping her establish an advisory board that has been integral to her business decision-making capacities.
But on further reflection there are two additional benefits that she believes helped her grow as a first-time entrepreneur:
"I learned to deliver my message a little bit clearer so that anyone regardless of their background would be able to understand what we're doing and appreciate the value we're providing. In terms of due diligence, this is the first time I've ever had to really consider it for any type of investment. And secondly, the camaraderie. It's a huge network of startups and we've all been able to support each other in various ways and you can't replace that at all."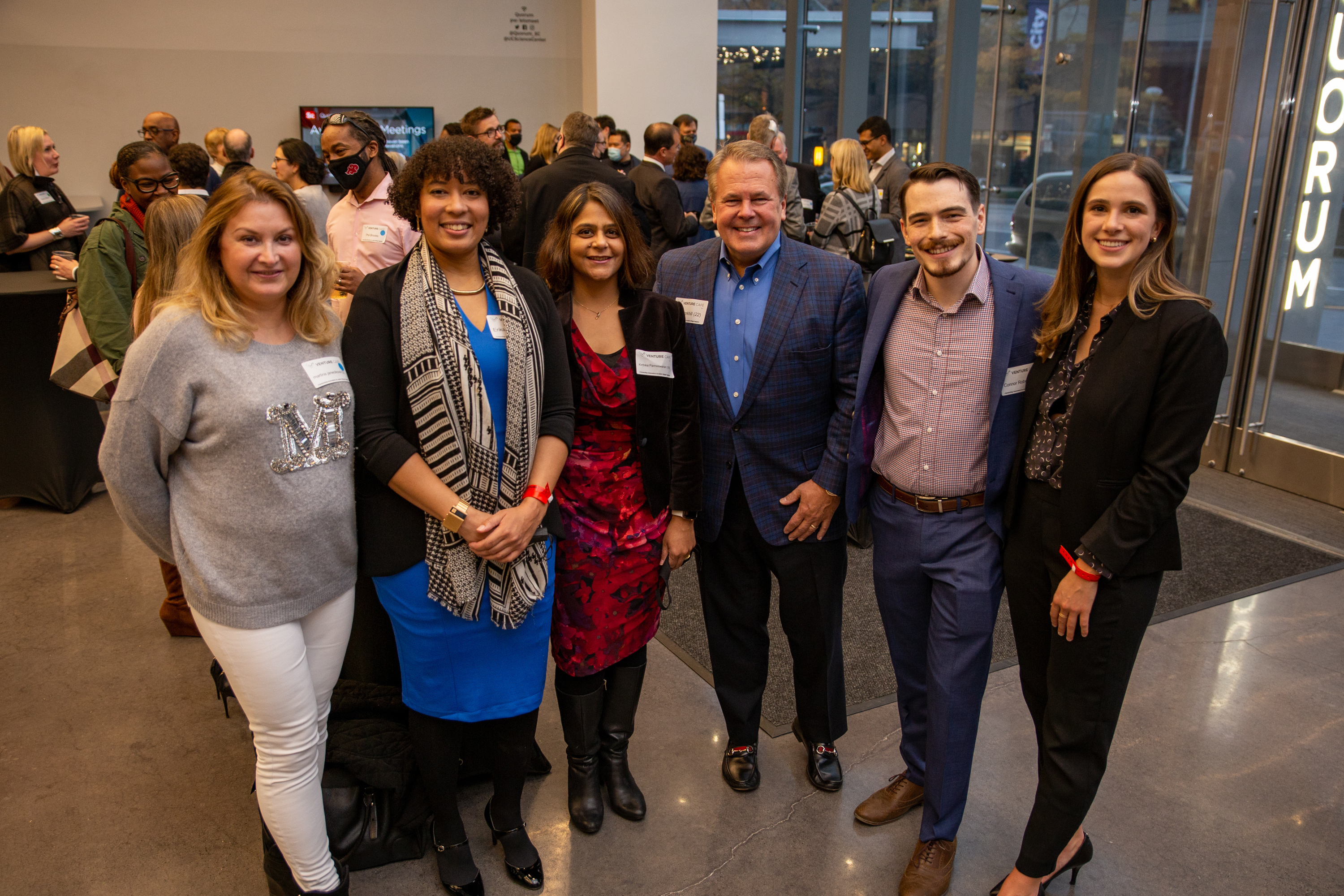 Like real estate, it's also location, location, location.
"Since I've been in Launch Lane there have been so many other opportunities that have opened up, not just in Philadelphia but in the Greater Philadelphia area, in New Jersey and Delaware. Having those relationships with the broader Philadelphia area has been absolutely invaluable where I've been able to get us additional grants and support for the company that I probably otherwise wouldn't have had."
During Launch Lane, Dillard also joined the Science Center's Proof Positive accelerator for first time entrepreneurs, a weekly series held through Venture Café.
"Launch Lane is very focused in one area. It's trying to provide value to companies in the digital health space, so they have programming and resources that are really focused in order to help you succeed in that area," explains Dillard. "With Proof Positive, it's industry-agnostic, and there were founders who were at various stages of developing their companies. It helped me even further with being able to deliver a message to people who don't have a background or focus in anything medical device or digital health related. And when I went out into the world that resonated with people outside of digital health and healthcare technology and I think being able to have that skill set allowed me to win contests. I think it was a manifestation of my time not only in Launch Lane but also in Proof Positive."
MedTech Innovator 5-min pitch

Dillard and Medical advisor Dr. Ouma at Cleveland Clinic

Dillard in Ghana
What's Next for PopCheck Technologies

The team has just expanded to bring on a biomedical engineering intern who will be instrumental in how the company obtains their first MVP. The position is expected to transition into a full-time role.
PopCheck has also gained two clinical partnerships in Meharry Medical College Center for Social Determinants of Health to address healthcare disparities, and FOCOS Orthopedic Hospital in Accra, a direct result of her recent mission to Ghana. Both of which will allow the company to tap into further academic and business resources, and to validate the upcoming MVP in an inpatient setting.
In five years, Dillard sees PopCheck as having gone through the FDA regulatory process, received further grants and investment to get her product in the hands of patients who need it, and expanding to a secondary market in West Africa through her partnership with FOCOS; bringing her technology to patients who not only need it here, but also abroad.
"I can't not mention that we are fundraising actively," she adds. "We are seeking one million dollars in SAFE notes. The first $250,000 is for additional milestones that involve pre-clinical studies and securing our patent, as well as initiating our FDA approach. The remaining $750,000 will be for securing a full-time CTO, as well as having an MVP and a reimbursement strategy going forward. I want to put that out there if anyone is interested in talking to us further about reaching these pretty big milestones.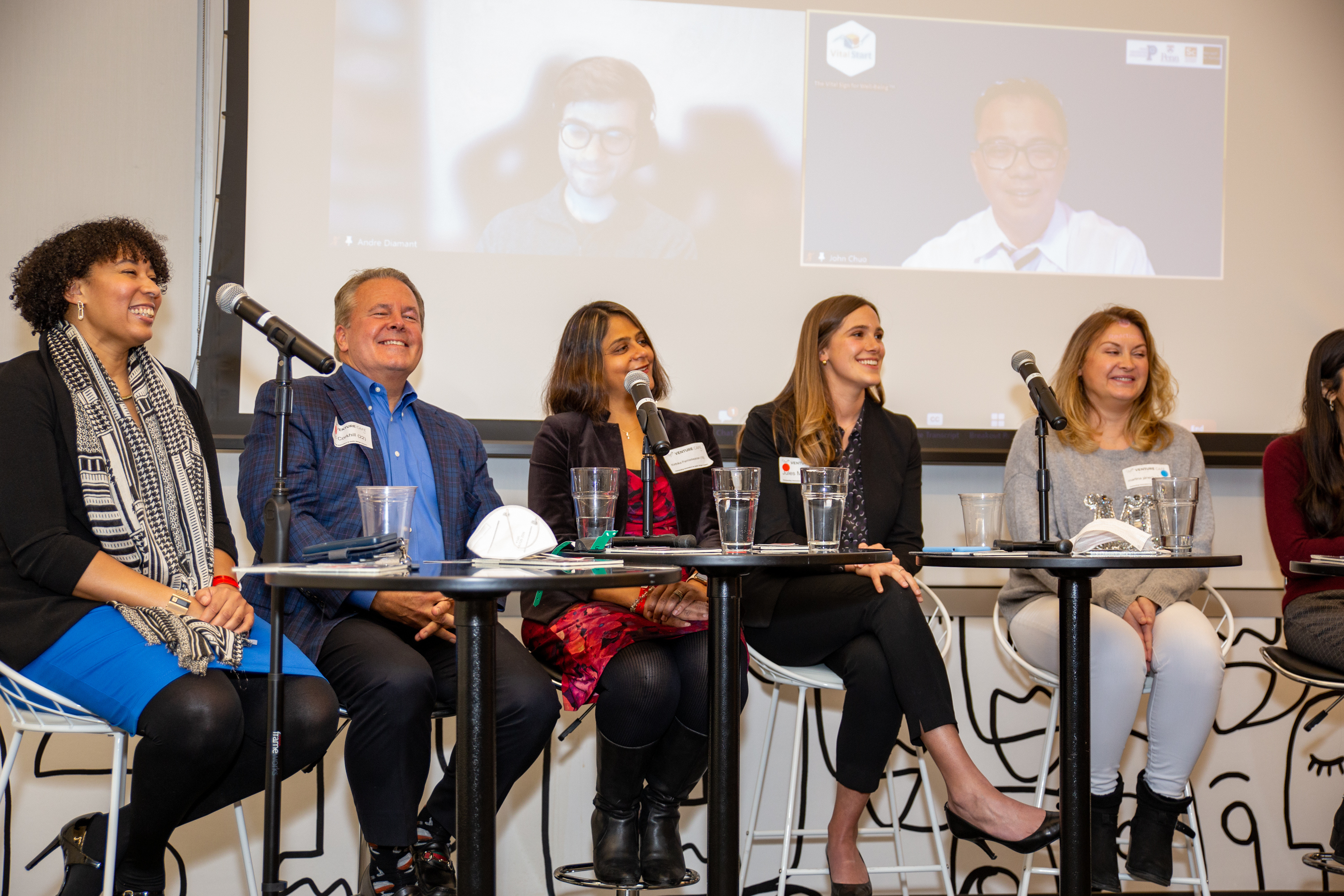 Give Physicians-Entrepreneurs a Chance
"As a physician you are always thinking of every single thing as a risk, and you typically won't take the risk if you don't know what the other side might bring. As an entrepreneur, you're going to think, 'what is the worst- case scenario?' And I might still take that risk, knowing what the worst-case scenario is, but just trying to plan around it. I think learning how to take risks is something that was not necessarily in my nature as a physician, specifically as a surgeon, it's definitely something I had to learn."
She also acknowledges that in the past, the dichotomy of the two roles may have presented a catch-22 of sorts to potential investors:
"A lot of times I hear, 'you're a physician are you still practicing? is this [entrepreneurship] a part time gig for you?' Instead of looking at all the benefits it brings."
She continues, "I think being a physician, particularly someone who is focused on trauma and critical care, is that you're always on the alert. You're pretty much on call at all times. Similarly, as an early-stage entrepreneur, when you are the person responsible for putting out all the fires and doing all the things, whether it's finances or developing the technology or fundraising and doing pitch contest, I think it's definitely helped me in terms of being able to do those things more efficiently. Specifically, as a physician-entrepreneur, having the experience of managing patients who would benefit from the technology that I provided is absolutely invaluable. I think that the support and resources being poured into people like me that are physician-entrepreneurs is very important to cultivate them."
She pauses to take stock of where this interesting dynamic has brought her and how far she has left to go.
"I've done a lot, but I also am appreciating how much more I have to do on this road of being an entrepreneur and running a medical device company. There are a lot of milestones ahead. But I definitely feel very comfortable with the framework and foundation that I built through the University of Memphis and the Science Center. "
Another finely tuned message, from Dillard who once again finds herself on the front lines, where she has always wanted to be, of a new wave of entrepreneurs with the empathy to understand their customers' needs because they have treated that patient on the other end of the phone in the middle of the night.
PopCheck technologies is a finalist in the Startup 302 Life Science Track for a chance to win $40,000. The Delaware-based funding competition for technology-enabled startups is led by underrepresented founders. The event will be held virtually on Wednesday, May 25.