Proof Positive
Prioritizing the customer perspective through a rigorous customer discovery-focused curriculum

About Proof Positive
Proof Positive is designed to help entrepreneurs identify and understand their target market and the needs of their potential customers.
This unique 4-week curriculum fuses Science Center startup expertise with proven lean startup concepts to help entrepreneurs build products that meet real customer needs and create long-term value.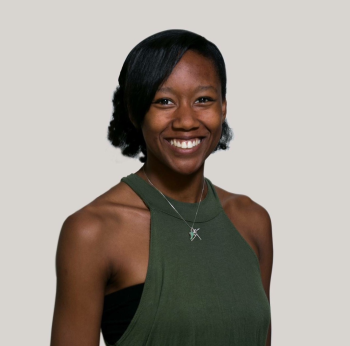 Entrepreneur-in-Residence
Clarké Lunara
Chief Operations Officer, Candlelit Care
Clarké Lunara is renowned as a captivating public speaker, adept pitch coach, and advocate of strength-based communication. She is the COO of Candlelit Care, a fellow pioneer in the startup realm, co-founder of a Waldkingerdaten program, and expert in adult education. She has led impactful trainings and in-services in both the non-profit and for-profit sectors, blames some of her passion for public speaking on her past as a competitive figure skater, and draws upon effective communication strategies to honor your diverse lived experiences and support you in increasing your influence by improving your communications.
Proof Positive Curriculum
Proof Positive helps entrepreneurs focus on customer discovery, leading to better and faster business validation.  

Select teams may be eligible for additional training and funding support from the Northeast I-Corps Hub.
nov. 2nd
4:00-7:00P (in-person)
Week 1
Opportunity Assessments
Customer Segments and Archetypes
Customer Discovery & Segments
nov. 9th
4:00-7:00P (virtual)
Week 2
Value Propositions
Customer Interviewing Best Practices
Nov. 16th
4:00-7:00P (virtual)
Week 3
Generating Interview Insights
Customer Ecosystem Diagram
Business Model Canvas 
dec. 7th
5:30-7:00P (in-person)
Week 4
Market Opportunity
Lessons Learned
Customer Discovery Slam
Venture Café Thursday Gatherings
Join us every Thursday for a free gathering from 4:30 - 6:30pm at 3675 Market Street designed to connect innovators to make things happen.
The gathering is free and open to all members of the innovation community who have ideas, talent, resources, and/or passion to contribute and want to participate in a full slate of high-impact programming, informal conversation, and an overall fun experience!
Learn more