Tell us about a personal and a professional highlight from 2022:
On a personal note, I celebrated my big 5-0 in 2022! I'm not typically a birthday celebration-person but I do like to use the date as my own personal "New Year" to reflect and reset for the year ahead. With this milestone however, I did take a little time to celebrate with family, people I love, and the Science Center's leadership team. I am and continue to be overwhelmed with acts of love and kindness and am excited about what the next decade will bring.
Professionally, it was a great year of (finally) immersing myself into the in-person world of business in Philadelphia. I had the opportunity to meet so many amazing leaders across the business and civic landscape, not to mention we held our first in-person Science Center board meeting.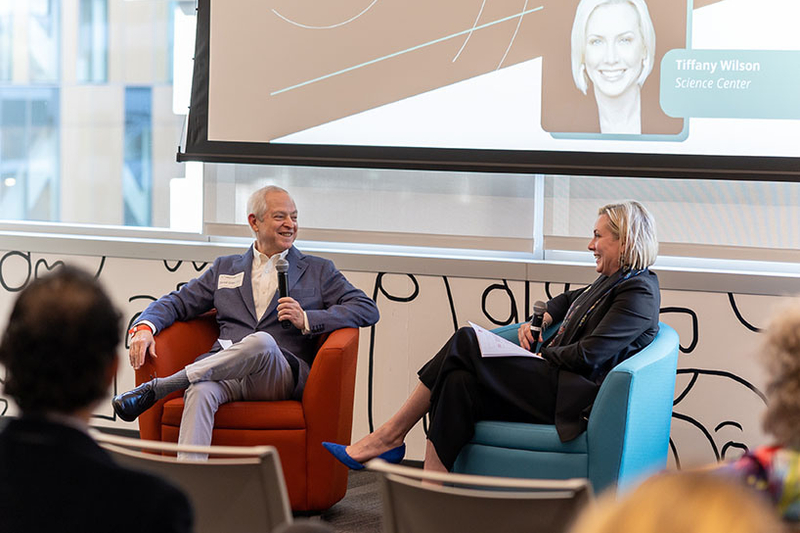 What is something you learned in 2022 that will help inform the Science Center's strategy in 2023?
We planted a flag in healthcare as our area of focus and it's informing all our activities in 2023 and beyond. It's no secret that Philadelphia has an incredible concentration of healthcare institutions and startups entering the space — cell and gene therapy, biotech, pharma, digital health, medical devices, diagnostics — all of these innovators and entrepreneurs wake up every day passionate about their solution and how it will help improve the lives of others. But healthcare, as a customer for all these life science and technology innovations, is confusing. Endpoints can be unclear, clinical workflows can be difficult to understand, reimbursement is uncertain, and the overall healthcare industry continues to adapt to change. That's where we come in. Philadelphia's population of payers and providers, together with the support from the Science Center, gives these startups a way to pressure-test their assumptions in a safe space.
Beyond the region, we reimagined and refreshed our global programming aimed at supporting international businesses interested in expanding into the US healthcare industry. We piloted our US Market Access program with two cohorts of digital health companies from Israel in 2022. Organized in partnership with IN-VENTech, the Haifa region's leading accelerator program, and Assuta Medical Center, a leading private hospital network in Israel, we learned that there's interest and opportunity to scale our global programming and ensure a soft landing for the most promising healthcare technology companies from around the world.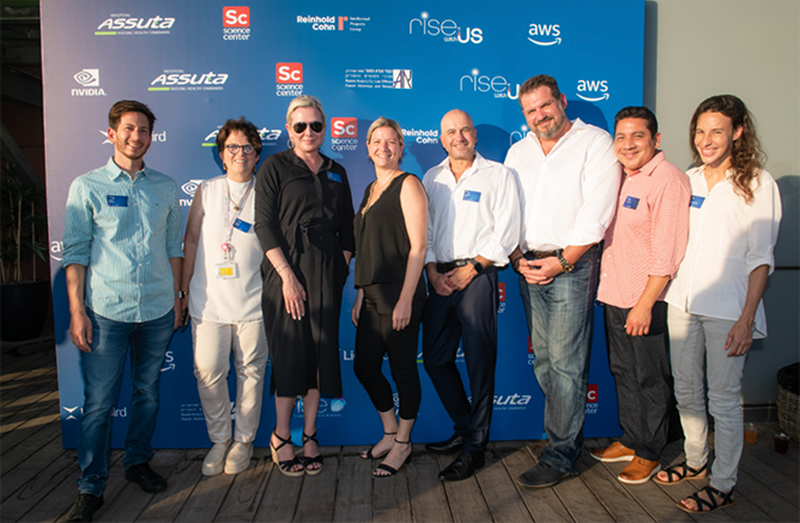 What are some of the other challenges you see early-stage healthcare companies facing today?
Healthcare delivery continues to evolve, hospitals continue to face COVID-induced financial pressure and staffing challenges, and there is continued uncertainty around value-based payment models.
Developing a novel technology and navigating regulatory pathways are obvious hurdles, but the biggest challenge for many startups is understanding clinical pathways and the decision-making process for commercialization and adoption at scale. No matter how great the scientific innovation or technology is, without a clear path to commercialization, patients can't benefit. Generating revenue and scaling a life sciences or healthcare technology company is hard. The Science Center's value lies in the startups support programs and activities that prepare them to be ready for investment and to tackle the commercialization hurdles that follow. We bring together a rich network of healthcare providers, executives, payors, and subject matter experts to accelerate those processes.
How does the Science Center fill ecosystem gaps and support emerging companies?
The Science Center is a catalyst for entrepreneurship to solve big challenges through science and technology. We aim to understand trends in the life sciences and healthcare technology space so we can help startups understand and navigate the challenges associated with bringing their ideas to market. We convene stakeholders across the ecosystem to engage in discussion around trending topics* to inform, share perspectives, and inspire action.
We've spent a lot of time assessing the startup gaps in the ecosystem and the needs of Philadelphia's healthcare technology startups and are laying the groundwork to fill those unmet needs through our commercialization programs. We launched the pilot cohort of our 12-month Founders Fellowship in September and are currently recruiting the next cohort of fellows. Based on learnings from our ecosystem audit, we also designed a Capital Readiness Program, a one-week intensive sprint designed to prepare startups for their first institutional capital raise. That first cohort will take place in a few weeks.
We also recognize that talent is a major factor in attracting and retaining companies in the region. We're continuing to scale our programs that nurture local STEM workforce talent through education and training to ensure there's a robust talent pipeline – and that the startup ecosystem is reflective of Philadelphia's demographics.
---
Don't miss a first look at our 2023 Trend Outlook being released on January 26th
---
What are you most excited about, going into 2023?

Building on our One Science Center strategic plan as we introduce new and expanded programing to address the evolving needs of the startup ecosystem and support more students and adult learners. There are plenty of challenges coming in 2023, but I'm excited about our opportunity to make an impact in Greater Philadelphia and beyond.