Meet Briana Cannon, the Science Center's first Community Liaison.

It's a role that transcends our pillars, programs, and spaces. It isn't about one area of focus or a single objective, it's in service to our mission: to power progress that advances healthcare innovation, uplift communities, and improve lives.
Here's what Briana's been up to since she transitioned into the role eight months ago.
What does the role of Community Liaison mean to you?
When I think of the word "liaison" I think of someone who builds a bridge. I see my role as one that ushers dialogue and connections back and forth along the bridge – this happens internally and externally, by the way - so that we can not only share resources specific to Science Center programs, but to also share out and amplify offerings of other organizations that may be beneficial to those that interact with the Science Center. This is all in service to those that live, work, pursue entrepreneurship and/or company founders in neighborhoods that are local to the Science Center. This includes West Philly, of course, but is certainly not limited to this one area of the city.
Tiffany Wilson with Briana Cannon and Alix Passage at Venture Cafe Maternal Health Trend Night
As a long-time West Philadelphia resident, how has your perception of the Science Center evolved since you've been working here?
As a life-long West Philadelphia resident, I must say my initial familiarity began and ended with seeing a sign with the organization's name on the side of the building at 34th & Market Street for as long as I can remember. There had been many times I could recall walking by and wondering "what takes place at the 'Science Center'?" I always assumed it was something collegiate because of the location.
Then, through the process of coming on board in my initial role of Office Manager three years ago, I became very intrigued to learn about how the Science Center's real estate helps to support its programs, which in turn helps to further our mission. This naturally intrigued me because of my real estate background – a licensed Realtor of 19 years along with experience in commercial building management. Up to that point, I had never seen a marrying of something so "business-y" and bottom-line-based as real estate with something centered in impact that could sometimes be viewed as intangible or hard to measure like a not-for-profit org with STEM education, workforce development and other mission-driven programs.
As someone who has personally had real estate fund my own artistic projects in the past, this dynamic really continues to speak to and inspire me. As Community Liaison, which I am now about eight months into, I get to see and hear about actual outcomes and meaningful connections made so I feel like I now have a more holistic view of the workings of and happenings within the Science Center.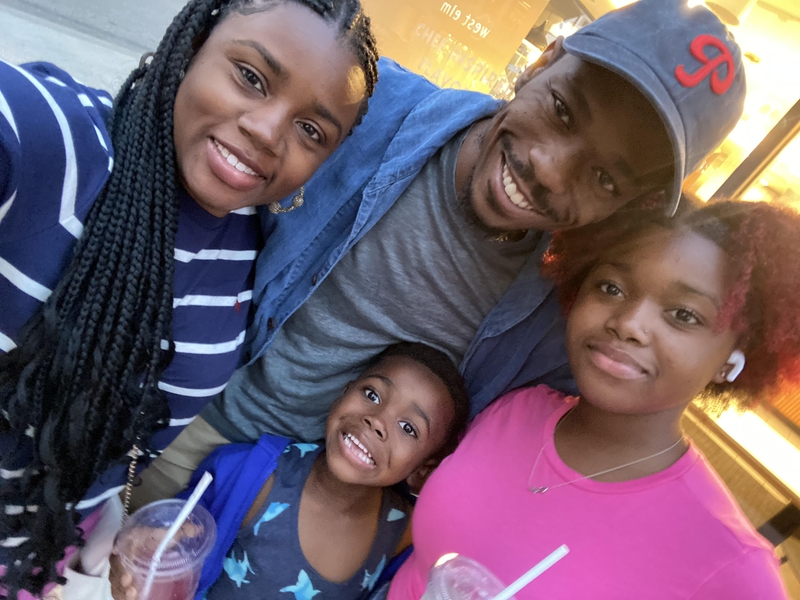 What is your favorite story/outcome/impact since you've transitioned into the Community Liaison role?
My favorite moment so far was from the Black and Brown Entrepreneurship Expo: Featuring the students of FirstHand, which was during Venture Café. This brought our high school students together with local Black and Brown-owned businesses to showcase and promote their businesses and products to the Venture Café audience. This resulted in post-event sales for all the student participants (whose businesses include apparel, candle makers and resin art).
I loved the segment where we had owners and operators of local businesses like Hakim's Bookstore, The African Cultural Art Forum (ACAF), and Gold & Water Co. give some encouraging words to the students. They had some really powerful things to say to the students and it seemed to land well with the teens. Another really cool thing that happened was some of the student businesses were offered to place their products for sale in Hakim's Bookstore and Gifts. Many of students are now going off to college and will continue their business pursuits for extra money while in school.
Immediately after the expo, FirstHand Program Coordinator, Tiffany Copeland, led a tour of our FirstHand lab and classroom space and showed the entire corridor of CIC to the participating local businesses. One teen who was there assisting one of the business owners expressed being very impressed and wanted to sign up for one of the FirstHand STEM programs on the spot.
The overall experience of this event and the collaborations was not only a great example of how we can fully invite people in, but also a reminder of how important it is to create space for meaningful conversations, connections and sharing of resources.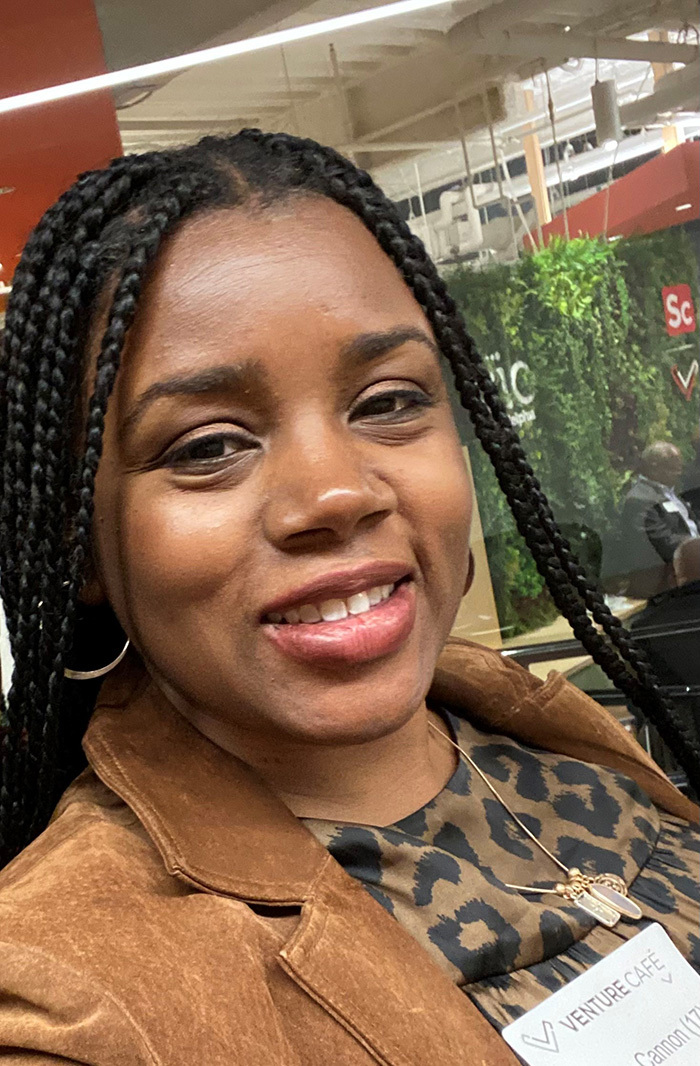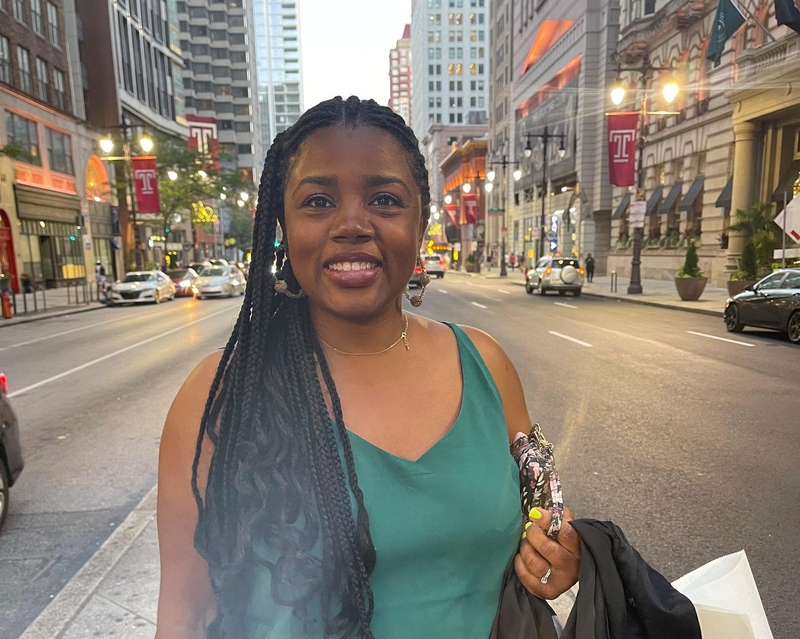 What accomplishment are you most proud of since you took on this role and what are you most looking forward to tackling in the next six months?
I'd have to say it's the progress that I've helped to make in terms of our organization beginning to assess what our diversity spending has been and how we may be able to grow even more in this area by furthering our support of Black, brown, and women-led businesses, especially hyper-locally. Within the next six months, we will have already established and will be meeting or exceeding a target goal for our diversity spending/support. I am most excited about this!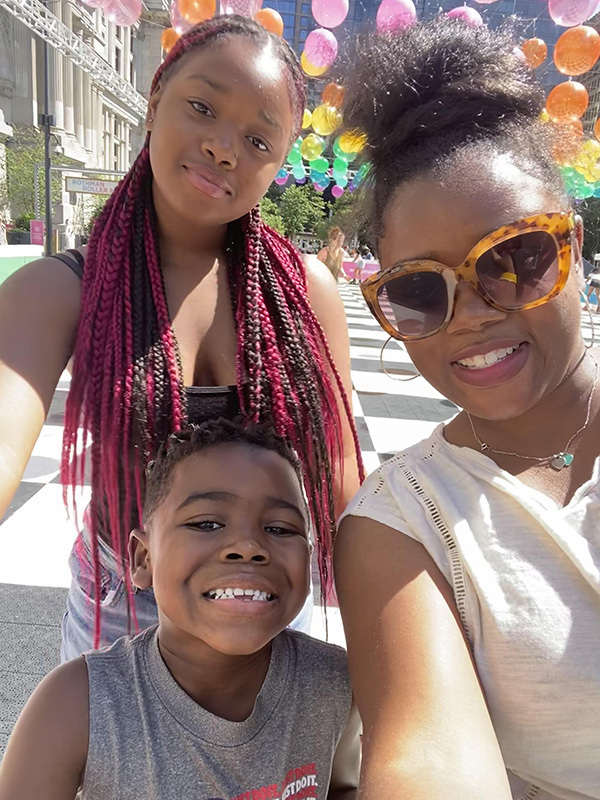 When you're not at work, what can we find you doing?
Enjoying a meal at any of the many great restaurants in the city, catching some live theatre, or chauffeuring my two children around to sports and social events. I also love to listen to books on Audible with an accompanying hard copy on deck or watching/listening to Masterclass.
What is your superpower?

Adaptability… and a warm welcoming smile. Oh, and the whole mom thing.