Zellander is developing an approach for manufacturing engineered cornea that can potentially yield an alternative to donor cornea tissue in penetrating keratoplasty (full thickness cornea replacement). This technology would restore sight to millions worldwide who suffer from corneal blindness.
The chief executive officer and founder of BioLattice, who holds degrees from the University of Pennsylvania, The Johns Hopkins University, and a PhD from the University of Illinois (Chicago), is a lifelong learner navigating new challenges in business.
Like many entrepreneurs, Zellander is filled with grit. The Memphis native has spent most of her career on the move: serving in the U.S. Navy after her undergraduate studies, gaining biomaterials expertise in Chicago as a graduate student, and developing cell therapies in the Philadelphia area. It was her U.S. Navy experience that helped her realize that she has what it takes to pursue her career goals in science and business.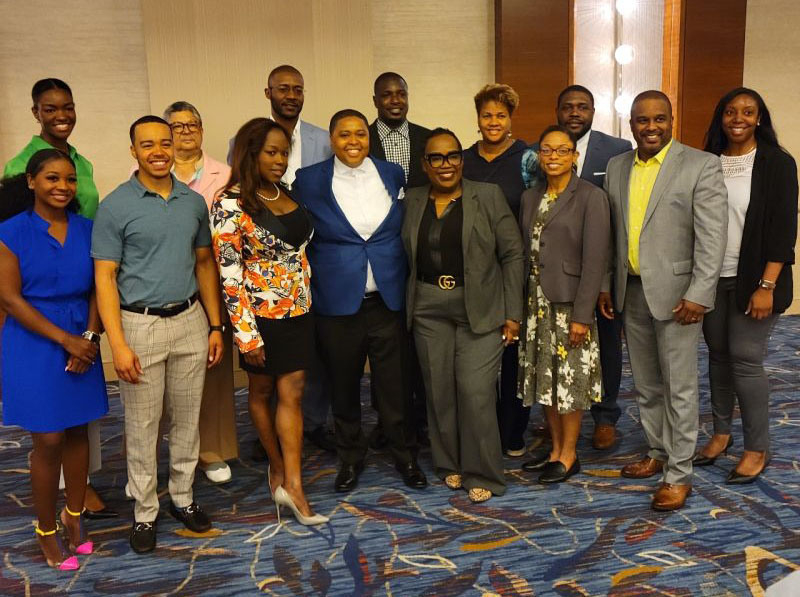 "My perspective has been shaped by all of these life experiences, and I have a greater appreciation for Philly's science and research community today."
Zellander thinks that now is the time to find a business partner – someone with the business acumen and experience to reel in outside investment. Although there's no app – yet – for swiping left and right on this C-suite "match", Zellander has been expanding her network through Science Center hosted events, like Nucleus, and travel to industry trade shows. In the summer, she attended the BIO Convention in San Diego, a place where global life sciences powerhouses showcase their products. This was made possible through iRise, a new initiative paved by the Science Center's partnership with the United Negro College Fund (UNCF). The goal is to empower black and diverse entrepreneurs as they navigate startup life and pursue job-creating businesses in various STEM fields.
"I've learned that it's not what you know, but who you know," Zellander said. "BIO was a great experience and way for me to get my business out there to new people."
Zellander knows her long-and-winding road of entrepreneurship is just beginning. This will be a process filled with highs and lows. Fortunately, she will be guided by a relentless passion for transformative science, the kind that can restore vision – both literally and figuratively.