PHILADELPHIA – (August 17, 2022) – The University City Science Center will recognize four local leaders who have demonstrated a commitment to fostering a more innovative, collaborative, and equitable future during its annual Nucleus Awards, presented by CSL Behring on September 28, 2022. The Nucleus Awards celebration is the Science Center's annual event that brings together the region's leaders to support Philadelphia's future as a hub of innovation and discovery.
The 2022 Nucleus Award honorees include: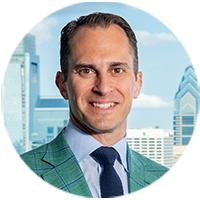 Commercialization Award
Jeff Marrazzo, Co-Founder and Former CEO of Spark Therapeutics
Over the course of 11 years, Jeff Marrazzo created and built Spark Therapeutics into the world's first fully integrated, commercial gene therapy company – from an idea within the walls of the Children's Hospital of Philadelphia (CHOP) to a private, venture-backed start-up and a publicly traded biotech company, to an independent operating unit within Roche.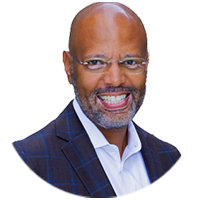 Capital Award
James Burnett, Executive Director of VestedIn
James Burnett has worked in the financial services industry for over 30 years and is committed to the promotion of financial education and access to capital. In 1999, James pivoted to community economic development as Executive Director of the West Philadelphia Financial Services Institution, now known as VestedIn.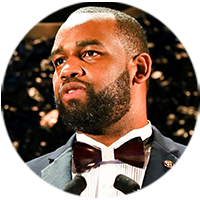 Cultivate Award
Jimmy White IV, Director of Engineering Four Seasons Philadelphia; Professional Speaker and Youth/Veteran Advocate
Jimmy White IV is the Director of Engineering for Four Seasons Philadelphia, a US Navy veteran, a George W Bush Center Veteran Leadership Program Schola, a national award-winning Youth/Veteran Advocate with the Travis Manion Foundation, a Board Member of the Community Partnership School, a member of the Military Veterans in Journalism Speaker Bureau, and a mentor and speaker for the Philadelphia Union Foundation IAM Project.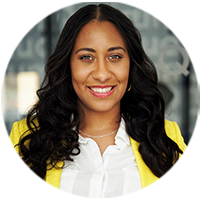 Convene Award
Shannon Morales, Founder and CEO of Tribaja
Shannon Morales is a proud Afro Latina, mother of three daughters, and social entrepreneur. She started her first company, Tribaja, after experiencing bias in the workplace and set out to find a better way to connect tech talent with intentional brands. Tribaja has grown to be a 7k member community with over 150 partnerships geared towards building on-ramps to tech careers for under-supported professionals.
The awards will be presented at an in-person celebration hosted by WHYY's Maiken Scott at 3675 Market Street in Philadelphia.
"The 2022 honorees represent the exemplary talent, discovery, and opportunity that make Philadelphia such a vibrant city rooted in a collective determination to push beyond the status quo. On behalf of the Science Center, I congratulate them on their incredible accomplishments and contributions toward building a more innovative, equitable future," says Tiffany Wilson, present & CEO of the University City Science Center.
Funds raised through Nucleus help sustain Science Center activities, which in 2021 alone supported the growth of over 200 startups, 54% of which were minority-founded; gathered more than 13,000 attendees across 400 events; and engaged close to 400 middle and high school students through immersive STEM education.
"On behalf of CSL and the Science Center Board of Directors, congratulations Jeff, James, Jimmy and Shannon for helping transform the healthcare and innovation ecosystem in the region," says Bill Mezzanotte, M.D., M.P.H., Executive Vice President, Head of R&D and Chief Medical Officer for CSL – Presenting Sponsor of this year's Nucleus Awards – and member of the University City Science Center Board of Directors. "Your dedication to improving the lives of others is inspiring and the impact of your achievements is felt both here and around the world. You truly represent the best of what our region's innovation ecosystem has to offer."
For more information about Nucleus, the honorees' full bios, and to purchase tickets, visit https://sciencecenter.org/nucleus-awards
About the Science Center

The University City Science Center is Philadelphia's premier catalyst of entrepreneurial activity, healthcare innovation, and economic growth. Established in 1963, the nonprofit has been recognized by The Brookings Institution as a best-in-class investor, mentor, and economic development partner for young technology companies. Working alongside industry partners and leading research and academic institutions across the globe, the Science Center has supported over 1,000 early-stage companies. Today, the organization advances healthcare innovation from idea to the marketplace through startup support services and building inclusive STEM pathways for Philadelphia youth and adults. For more information visit sciencecenter.org or follow us at @UCScienceCenter.