What? And what's in a name?
Founded in 2015, CEO Nyron Burke chose the name Lithero, an anglicization of the Greek word Eleutheroo, which means to set free, to unleash, or to liberate. It spoke to him about the burdens pharma companies face when developing sales and marketing content and his desire to "free people up and help them move faster."
LARA (an acronym for Lithero Artificial Review Assistant) is Lithero's flagship product, an AI-enabled platform that acts as an assistant in the regulatory process required to approve the marketing content needed for a particular drug or treatment. That could include anything from the script of a TV commercial, to disclaimers, to fine print on a bottle; as Burke put it, "anything that a patient or physician might see."
The "assistant" part of that name is of special importance to the team who recognize the trepidation surrounding AI. LARA is not a tool to replace people, but rather an assistant that works with you and makes your job easier.
And it's certainly not more of the status quo: "There's really little competition, we're totally disrupting the space. There's nothing else like LARA," Rachel Kane, VP of Customer Experience, asserts.

There's really little competition, we're totally disrupting the space. There's nothing else like LARA. 
Who?
The team behind Lithero is small but mighty – and growing. Led by CEO and Founder, Nyron Burke, VP of Customer Experience, Rachel Kane and VP of AI Innovation, Brandon Morton (a Drexel PhD grad). Also on board are three other Drexel educated members, making Lithero a team of six.
Burke and Kane both worked as consultants in the life science space for Accenture, before starting and joining Lithero, respectively. While they didn't know each other at Accenture, they connected at a Life Sciences PA networking event. Burke and Morton met in church and Burke jokes that it was "divine intervention" to learn that the latter was an AI researcher.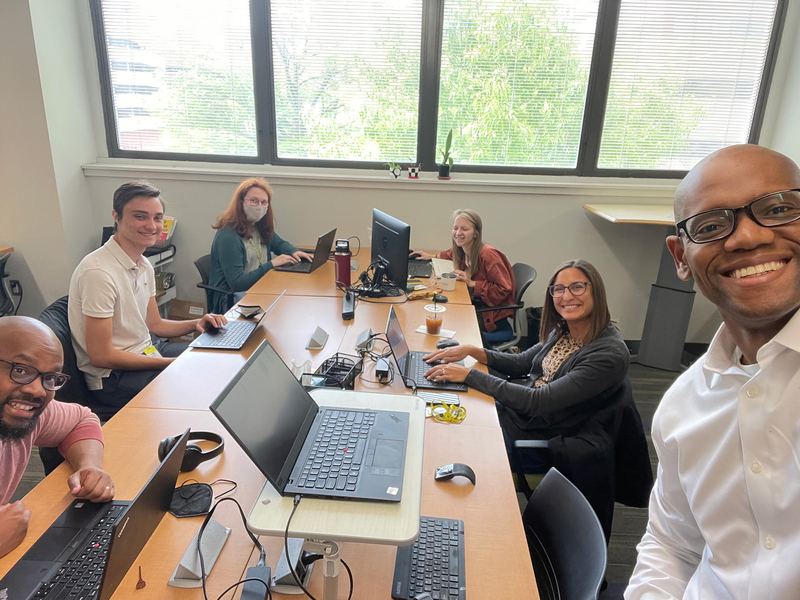 Why?
Burke explains, "the problem that Lithero is solving came from my experience in consulting working with pharma. Most people don't know that the cost of drugs is more driven by what happens after the drug is approved, than it is by R&D. Part of the reason why it's so expensive is because the processes related to marketing and promoting the drug are all manual, almost no automation."
For example, Burke estimates that maintaining promotional review compliance globally costs about $20 billion a year. When you hear about the side effects at the end of a drug ad on TV (in just one scenario), all that content must be absolutely accurate. Pharma companies attempt to prevent those errors by assembling a review committee made up of lawyers, physicians, and regulatory experts who read everything in great detail – and are expensive to hire.
Everyone wants to make this review process faster because it's slow, expensive, and errors still happen. "As consultants, we could make recommendations to improve the process in terms of accuracy and speed it up a little bit, but at the end of the day that was all we could do, because it's still largely manual," says Burke. "With Lithero, the big idea was, 'what if we could use all this information that the reviewers are producing about what 'good' looks like, and have a machine that would learn from that, and then help them.' So instead of everything being fully manual, we could get some assistance."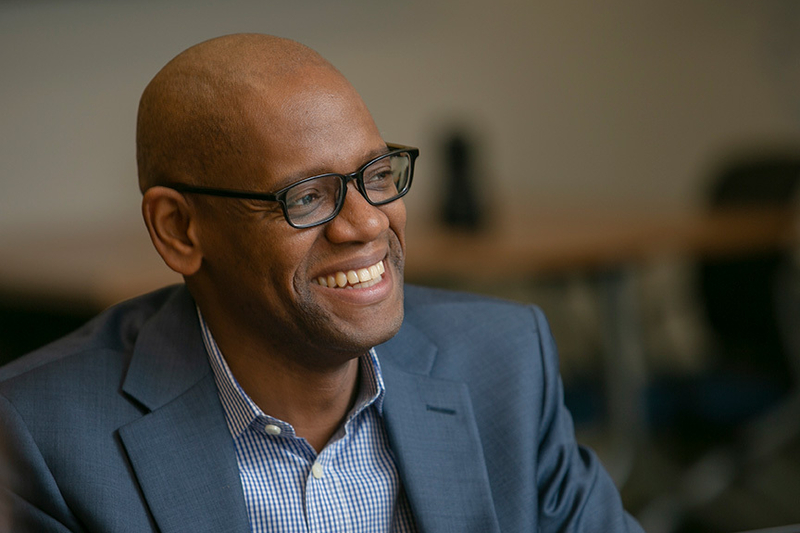 Where they are today: from research only, to big name clients
Morton learned about ic@3401 when he was a PhD student at Drexel and his advisor ran the ExCITe Center nearby. Morton knew Lithero was looking for space and he facilitated the introduction which led to the company joining in 2019. By that point, the company had two successful proofs –of-concept behind them, but no revenue generated yet.
Since then, Lithero has generated revenue, doubled its team, and brought on significant brands in the life science industry as customers, one of which represents leading treatment for cancer.
There has been increased interest in Lithero since the pandemic eased and AI has become mainstream, but the team also credits their location. "I think this space, and the people in this space have been a big part of the story. I'm very grateful to the Science Center," says Burke. Kane adds that in the case of local investors, VC firms and other funding groups in the Philadelphia area, "Everyone is familiar with the space and that helps to establish credibility. They all say, 'Oh, you're at the Science Center. Good companies come out of there.'"
'Oh, you're at the Science Center. Good companies come out of there.'
How? It's not a story of "pivots," but more so perseverance…
Burke believes Lithero's story is, if anything, a story of perseverance. When he left his job in 2015 to start the company, and with little else but his laptop, he admittedly underestimated how technically difficult it would be to create artificial intelligence. This was followed by several moments of doubt, where he wondered if it would be easier to stop altogether. It would eventually take six years of research to get the platform to work but he is glad the team ultimately kept at it. Throw in a few "very patient" investors and they now enjoy the reward and validation of having a product people love using.
Kane concedes that a pivot did occur due to the pandemic, but more so from the clients' perspective given that the pandemic forced life sciences manufacturers to increase the speed of their research, vaccine approval, marketing content- and how long it takes to get it written, designed, produced, and approved -exponentially. "Now that pharma companies and biotech manufacturers have proven they can do it, they are thinking 'why aren't we doing this as the norm.' They're resetting their priorities to focus more on personalization and speed, especially since there are now more digital channels and more content being produced than ever."
Lithero Team (from left to right) Nyron Burke, Rachel Kane, Clayton Falciani, Brandon Morton

Brandon Morton, VP of AI Innovation at Lithero

Nyron Burke speaking with VP of Customer Experience, Rachel Kane
What's next for LARA?
"Our top priority in 2023 is delivering a great experience: I want people to be delighted. I want them to be happy to use the product and smile." Burke says. After getting the platform up and running and generating more revenue, Burke and Kane want to go make an impact beyond the technology and focus on a seamless customer experience
This means building relationships and trust, onboarding effectively, funneling feedback back to the engineers, continuing to build their brand, and working with the clients' personnel to understand that LARA is not a threat, but an assistant.
Further into the future, the hope is to keep innovating and delivering new capabilities. For example, enabling LARA to take its core understanding of a drug and suggest content that is compliant, which would make a content creators' jobs even more effective, faster, and easier.
But a much more serious human component drives Lithero's work. "I always go back to the end user: the patient. It's all about getting life-saving information into their hands so they can make a decision on which drug or treatment is best for them, at what time, and how to pay for it," Kane points out. "That can't happen unless these things are approved, and people don't understand how long that process takes. If they don't know it until it's too late, sometimes that can mean the difference between life or death."