You're now a few months into your tenure here at the Science Center. What has stuck out to you as unique about the organization?
The people. The brilliant people at the Science Center bring energy and commitment to innovation and systemic change every day and it is contagious.
You have some really diverse career experience from Harvard and Columbia Universities, to Teach for America and the United Nations. Which lessons from those roles do you think will be translatable here at the Science Center?

I have been fortunate to be on many campuses, I absolutely love walking a campus. The sense of freedom and growth of so many minds connected through (mostly) beautiful structures and labyrinths of landscaped lawns, it's special. But these campuses are not designed for everyone and supporting teachers who worked for Teach for America to change that drove me closer to confirming that I need my work to have a community impact component. The lessons from the cumulation of my work is when building new campuses, the reverberating unplanned net positives to surrounding communities are not enough. Strategic planning and commitment to economic empowerment should not be a choice, especially when building in a neighborhood we are in.
Strategic planning and commitment to economic empowerment should not be a choice, especially when building in a neighborhood we are in.
The Science Center is a unique nonprofit in that it has real estate holdings that help fuel programs and initiatives. How do you see real estate itself contributing to the Science Center's mission?
There have been two recent sales of buildings owned or partially owned by the Science Center. Those proceeds help support the Science Center's mission-driven programs focused on supporting healthcare innovation and cultivating talent that supports a 21st century economy. I see the Science Center continuing to align its real estate function as a not for profit using the uCity Square footprint as an endowment that fuels our mission. The strategic plan and mission of the Science Center over the next decade or two will be directly in line with how our real estate evolves.
The uCity Square partnership with Wexford and Ventas is rapidly expanding with the latest development, One uCity, scheduled to be completed later this year. How do you hope to see the uCity community evolve over the next 10-20 years?
I think it is safe to say uCity will look very different in even 5-10 years. Since 2017 more than half of all leased space at uCity has been for life science tenants. There is an enormous concentration of biomed innovation with federal and private funding. What is special is the real estate market still holds opportunity for a smaller company to have a lab next door to a national one. The opportunity for those two types of companies to connect and cross collaborate happens within the Science Center every day. We have hosted over 400 events just last year and convened over 13,000 people. The partnership with Ventas and Wexford creates these public spaces and it should be replicated. I want to see uCIty Square be an anchor, creating work and learning opportunities for surrounding neighborhoods and be a go-to model on how to build inclusive campuses.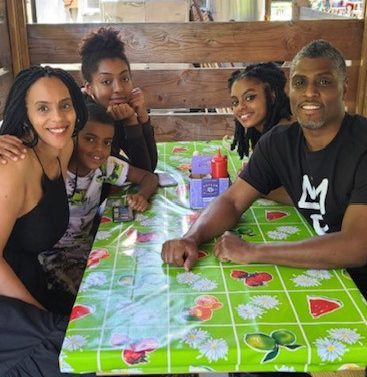 What are we most likely to find you doing in your free time?
Be a coffee snob searching for the best cafés, buying plants, and looking for affirmation that my kids are happy.
Finish this sentence: My superpower is….

being a great listener.