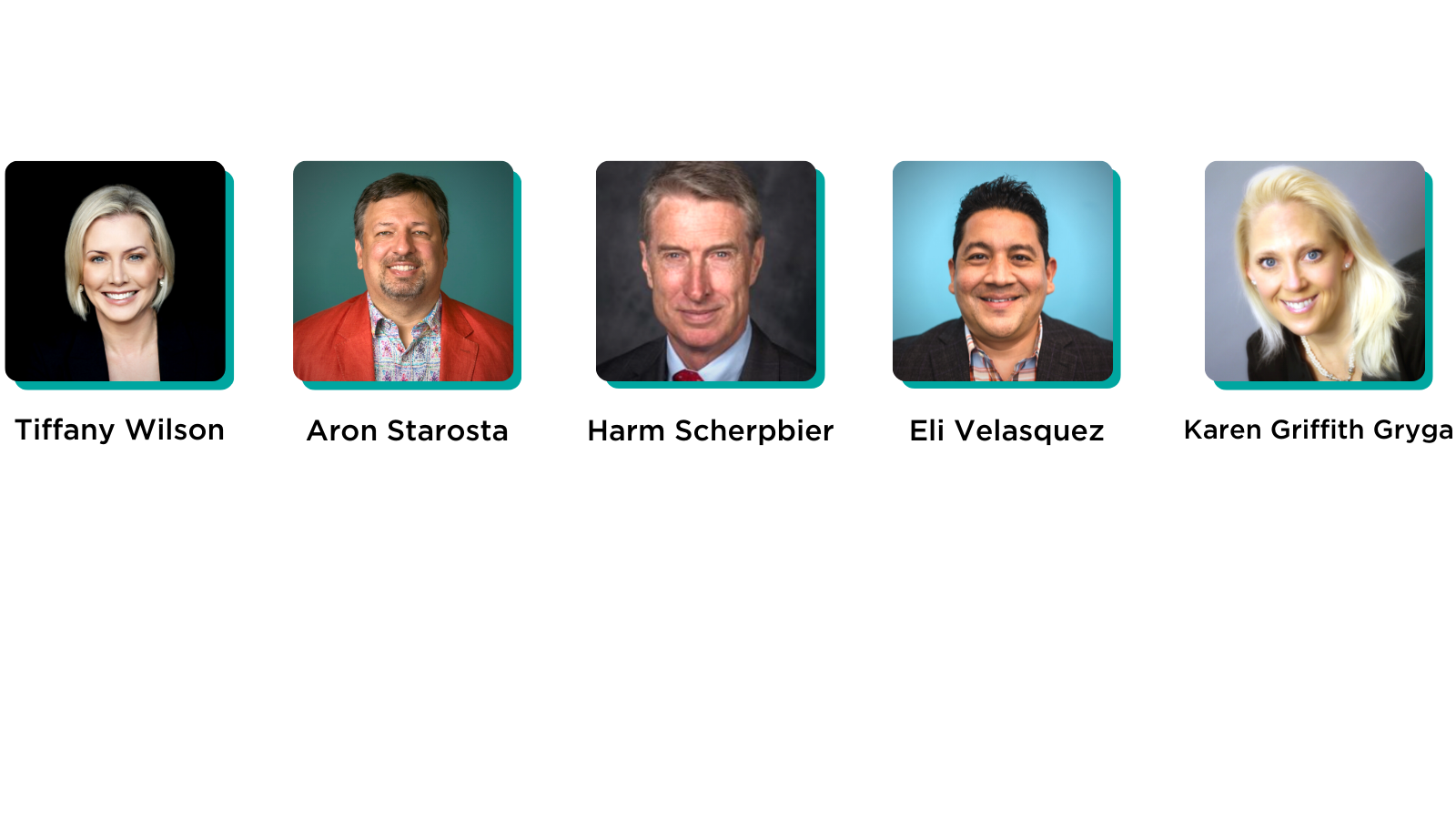 We recently assembled a panel of experts as part of Israel's Health.IL to help startups from across the globe crack the code to the US Market.
Below are key insights from the discussion on gaining US market traction, from Karen Griffith Gryga, COO at Biomeme; Aron Starosta, PhD, our own VP of Commercialization & New Ventures; Harm Scherpbier, MD, MS, Chief Medical Information Officer at HealthShare Exchange; Eli Velasquez, JD, the Science Center's Capital Advisor and Managing Partner of Investors of Color Network; and Tiffany Wilson, our President & CEO.
Israeli apples = US oranges
The buying process is so fundamentally different in the US, that validation in Israeli health systems doesn't de-risk outside of the clinical or patient experience. "That experience provides zero data points on the go-to-market in the US," said Karen Griffith Gryga, who's worked with Israeli companies for the last 20 years in the venture capacity.
Play nice with the CIO
Harm Scherpbier noted that Chief Information Officers in US healthcare systems are flooded with incoming opportunities. As such, health systems have put rigid portfolio management parameters into place that determine whether a product fits their strategy, their IT environment, and addresses the right number of patient opportunities.
There's a big difference between the single and multi-payer systems. The US doesn't have centralized health records so it's imperative that IT is in the room when deals are made. "Everyone up to the CEO can be into your product; you have the CPT codes, the plan, and IT can shut it all down," says Aron Starosta.
Another challenge is that the US is dominated by medical record vendors who have promoted a single vendor mindset which is appealing to CIOs and Chief Medical Officers precisely because they will only have to deal with that one vendor. This single vendor mindset is fully engrained in many large health systems and it can be difficult for new vendors to break through that wall.
Companies like HealthShare Exchange (HSX) have the interoperability and interconnectivity to enable new tech to integrate healthcare systems. HSX's tech partners are already integrated into the health systems and partnering with them can help overcome that mindset.
As an alternative, companies can pursue smaller and independent practices which have tighter budgets, but also far less rigorous processes, which can be a stepping-stone to other opportunities.
Rules of (investor) attraction
There are several qualities Eli Velasquez seeks out when considering deals. Chief among them are entrepreneurs who have a very distinct understanding of the problem they're trying to solve in the market they're trying to enter. "I want to see they've studied it, analyzed it, and they know it well."
Other qualities include:
An understanding of the economics of opportunity and pathway to market
An inkling of how the company wants to scale that business opportunity. "If I can't see that business across multiple geographies, it won't be attractive to me."
The pandemic has upended innovation and regulatory pathways, so the old way is evolving. "The way you looked at your competitive landscape before needs a new lens because we are moving at a much faster pace."
The relationship between reimbursement and commercialization
Your services or product tie into a regulatory pathway that could be value-based or fee-based, and that's tied to the value of what you're bringing to market. "Commercialization and reimbursement are so integrated in analysis today, you can't separate the two," says Griffith Gryga.
Companies must figure out which model their technology or service better aligns with:
Value-based: The US is moving toward value-based care, meaning healthcare organizations take risks for their patient populations. These providers benefit from keeping people healthy.
Fee-for-service: Well over 80% of US healthcare dollars are still spent in fee-for-service where "more is better": see more patients, do more procedures, and keep the beds full.
Clinical data supports your regulatory pathway, but in healthcare decision-making it's all about outcomes. Buyers need to know what happens in real world setting including financial, patient, and change management impact, and that's all tied to the regulatory pathway.
The art & science of reimbursement codes
Current Procedural Terminology, or CPT codes are used by healthcare providers for procedures and services. When a health provider makes a decision about care, it must be tied to a CPT code. For healthcare companies expanding to the US market, CPT codes must be considered for your product or service. Here are your options:
Existing CPT code: In a fee-for-service model you can slip behind an existing CPT code.
Bundling: services that used to be individually reimbursed are now bundled together.
Go after your own code: If you can show the impact and value of your product/service, you may want to go after your own CPT code. The process is complex, but if you can show the value, you can get a higher reimbursement model.
Regulatory approval isn't the end of the story
"I see so many pitch decks that show milestones and end with regulatory approval. Regulatory approval is where it starts," says Velasquez. Investors need to know what the trajectory of the business model is and that you're thinking about the future of your company after approval.
Clinical trials are the entry fee, but outcomes allow you to stay
Clinical trial data is the first step but when you're going into a real-world setting, companies must deal with different populations, financial outcomes, and patient satisfaction. Clinical and outcomes data support your story. In a given market, you put those data sets together with key opinion leaders and you'll start to see momentum.
For companies where the regulatory pathway may not exist, such as digital health, health tech, and wellness, investors want to see an ROI statement and traction on user acquisition showing you have the ability to scale.
"It's the startups' job to overcome the hesitation of risk," says Velasquez. There's a lot of work to be navigated for investors to feel comfortable. "The minute there's a lack of understanding, the investors will hesitate."
A Frothy Investor Landscape
In the US there are a massive amount of emerging funds, a new deployment of angel groups, platforms with equity crowd funding, and therefore a lot of competition among investors to get into deals.
New investors translate to unknowns around whether they have the expertise, and their capacity to stay with a startup long-term.
Startups must do their due diligence with investors to determine where those investors are. As a start, check out the Angel Capital Association directory and Pitch Book.
Venture Capital (VC) has shifted. There's a massive gap between Series A and Series B, and seed investors are figuring out how to facilitate capital for use much longer until they reach that later stage of VC.
For foreign startups, it's more competitive getting in front of US investors because there's already so much domestic activity. International startups should start positioning themselves in the US market early.
Commercialization as a vehicle for investment
For any startup seeking investment or adoption, there's value in having consumers and some revenue that's already being generated. It gives startups an income stream and proves the product or service is valued. The Science Center's Launch Lane Accelerator specifically focuses on that pathway to commercialization -- getting the voice of the consumer, finding out who will pay for it, and how much they will pay for it. This customer validation will give international companies a leg up when entering the US market.
In short, keep the end goal in mind: US commercialization.
Our advice? It's never too early. If you want to enter the US, plan for the US market including testing and trials that address the needs of the US market.
Watch the full conversation: