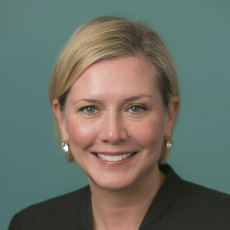 Tiffany Wilson

President & CEO
Tiffany brings more than 18 years of leadership transitioning innovative medical technologies from benchtop to bedside, building partnerships across academia, industry and economic development organizations.
She most recently served as CEO of Global Center for Medical Innovation (GCMI), an Atlanta-based non-profit dedicated to supporting the development and commercialization of innovative medical products. She joined GCMI in 2011 to lead its startup phase, establishing an overall vision, building strategic relationships and bringing together key stakeholders of the medical device ecosystem. Wilson's strong background in medical devices, commitment to fostering innovation and understanding of business strategies propelled her into a leadership role in the Southeast and brought her into the national spotlight. Wilson served on the National Advisory Council on Innovation and Entrepreneurship (NACIE) of the U.S. Department of Commerce. She was recognized by Inc. Magazine as one of "17 Inspiring Women to Watch in 2017" and one of Becker Hospital Review's "110 Women in Medtech to Know in 2017."
Wilson earned a BBA in International Business from Loyola University and an MBA from Georgetown University McDonough School of Business. Wilson joined GCMI from Scientific Intake, where she served as the Vice President of Business Development and Strategy, evaluating marketing and distribution opportunities and driving product development projects for the global obesity market. Prior to Scientific Intake, she was Vice President of Corporate Strategy and Finance at ACell, Inc., a regenerative medicine and tissue engineering company based in Columbia, Maryland. At ACell, she led a broad range of initiatives including corporate finance, investor relations, strategic and operational planning, business development, regulatory, and reimbursement.
Wilson serves as Past President of the Board of the Southeast Medical Device Association (SEMDA), Founding Member of Medtech Women @ SEMDA, Chair of the Advisory Board for GCMI's preclinical testing facility, and as a member of the Georgia Bio Board of Directors. She led the Sponsorship Committee of the 2013 SEMDA Conference and has served as the Co-Chair of the Medical Device Subcommittee of the Metro Atlanta Chamber Bioscience Leadership Council. In 2015 Wilson received the prestigious Georgia Bio Community Award and in 2017 she was presented with the Industry Growth Award, the highest honor bestowed each year by Georgia Bio.
email hidden; JavaScript is required