Design for a Sustainable Future
A course for Highschool Juniors and Seniors interested in designing sustainable/regenerative products and systems using biology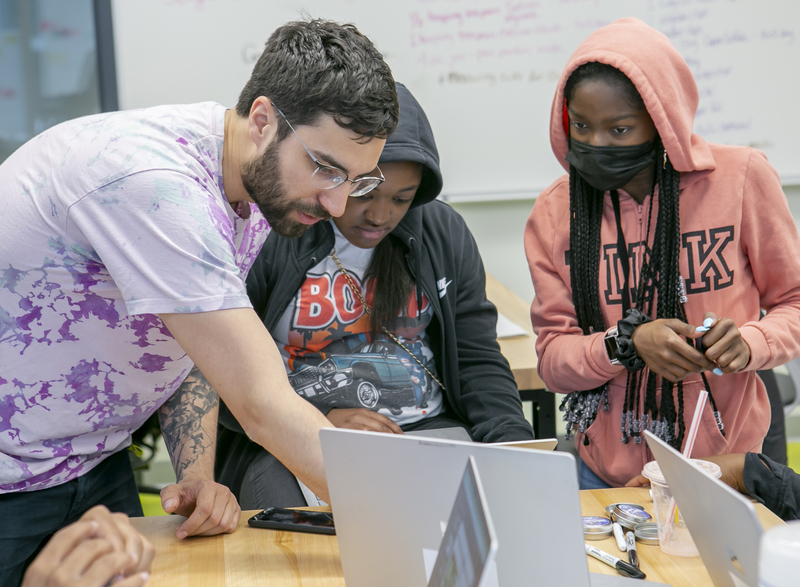 Design with Biology for a Sustainable Future
This intensive high school program led by professional, practicing designers prepares students for the next step in their creative careers in sustainable design.
This 11-week program is for Highschool Juniors and Seniors interested in designing sustainable/regenerative products and systems using biology (e.g. biodesign). During this program, you will design for a post-petroleum future, tackling the problem of unsustainable design using plastics. We will cover industry-relevant themes such as biomaterials and genetic engineering, plus, you'll learn from outside experts and do hands-on activities and experiments, resulting in your very own sustainable product!
In addition, during the last weeks of the program, you will build your social media presence, work on your design portfolio, and present your designs, preparing you for your dream job, internship, or university.

Curriculum Collaborator

Skills & Topics
Biodesign, Biomaterials, Genetic Engineering, Sustainable Product Design, Bioengineering, Biotechnology, Environmental Advocacy
learning goals
A foundational understanding of sustainable and regenerative design
Understand product life cycles and the concept of the Circular Economy
A foundational understanding of design principles (conceptualization, prototyping, testing, etc)
Understand major biodesign themes (biomaterials, microbiology, genetic engineering, synthetic biology)
Careers highlighted
Product Designers, Bioengineers
Student fit
This program is a great fit for any student who is interested in environmental science, biology, art, design, building your social media presence and creating a design portfolio
practical take-aways
Ability to visually represent concepts (sketches, renders)
Ability to speak confidently about the project and biodesign themes
Ability to communicate within a team and within the broader context of a community
Finished prototype/demo for portfolio
Certificate of completion
Mentor fit
This program is a great fit for any professional who is in the biotech and/or health industries, including researchers and lab scientists. Professionals in the design field with some experience in speculative design would also be a great fit.
Interested in being a FirstHand Mentor?
Inspire the next generation of STEM professionals by serving as a mentor to our FirstHand students. Our mentors are scientists, designers, entrepreneurs, and engineers, but we welcome mentors with all types of backgrounds and skill sets.
Find out how