Venture Café
Trends in MedTech Innovation
Thursday, Nov 10, 2022 | 4:00 PM-7:00 PM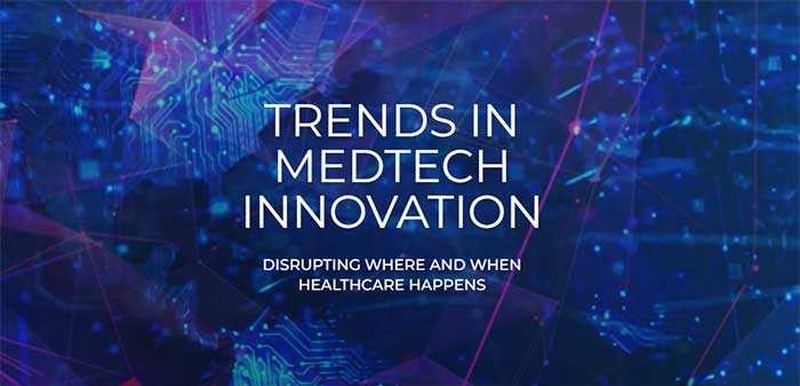 Join us to explore the trends in MedTech innovation from cutting-edge technology demos to experiential sessions on FDA regulatory updates and your early-stage capital raise.

Connect with MedTech thought leaders over a drink and hear from MedTech companies from across the pond.

4:00 - 7:00PM
MedTech Innovation on Tap
Innovation can take many forms, sometimes the form of a craft beverage! Connect with this week's Celebrity Bartender, Science Center President and CEO, Tiffany Wilson.

---
4:00 - 6:00PM
Disrupting Where and When Healthcare Happens: Innovation in MedTech
Engage with demo and info tables highlighting MedTech companies that are disrupting where and when healthcare happens to meet the patient where they are.

As part of the innovation experience, you will be invited to play a round of MedTech Bingo. Successfully completed cards are eligible for entry to win a lunch with Science Center President and CEO, Tiffany Wilson.
---
4:30 - 4:55PM
Global Connect: London/US MedTech Trends
Join us to connect with MedTech companies from London who will be sharing the latest trends in the ecosystem and what opportunities they are exploring as they look to the US Market.
---
5:00 - 5:30PM
The Evolution of FDA's Digital Health Regulation
Medical device manufacturers have been increasingly leveraging innovative digital health technology including AI/ML algorithms to enhance patient care. FDA regulation of medical devices with digital health technology has been evolving accordingly.
---
5:30 - 6:00PM
How to Rock Your Early-Stage Capital Raise
Are you ready to rock your early-stage capital raise? Do you have a clear sense of what will hook investors and what pitfalls to steer clear of?
---
6:00 - 6:30PM
The Patient (R)evolution: the Future of MedTech
Fireside Chat with Tiffany Wilson, President & CEO of University City Science Center and Andrew Fish, President and CEO of MIDC
Imagine a future where you, as the patient, have access to all your real-world health data (your prescription records, electronic health record, your smart watch activity, and even a digital pill with a biosensor) in one place. You decide who you share your data with (easily sharing across various providers and payers) and how your data is used (e.g., signing on as a co-researcher for a healthcare research study).
This is not yet our reality. But MedTech innovation continues to accelerate the shift in the healthcare landscape to a value-based model with patient consumerism at the center. We'll look at what's in store for MedTech in 2023, with a particular eye towards how these trends will move the needle to create both a patient evolution and revolution in healthcare.
Full Session List