Students
We work with middle and high school students to cultivate a curiosity in and a passion for STEM.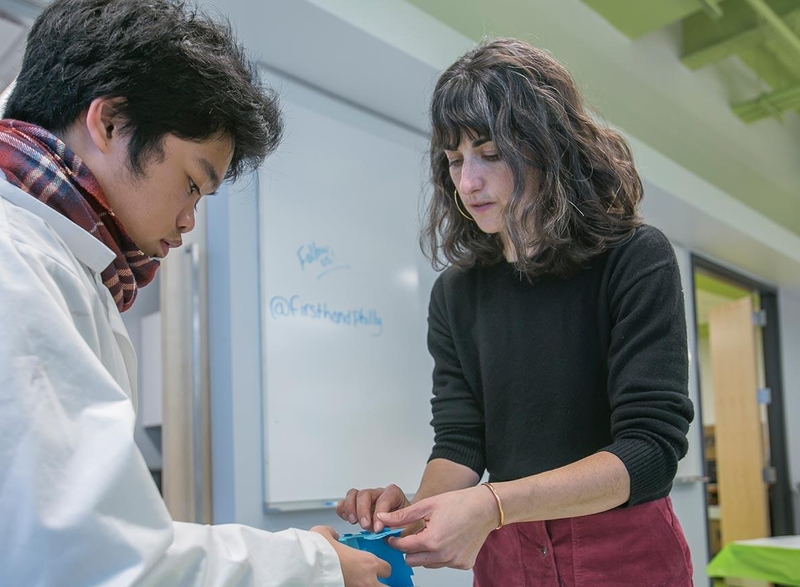 I need help with...
STEM Education
Our goal is to inspire a passion for science, technology, engineering and math through hands-on, project-based learning.
Career Training & Exposure
Our curricula is industry-informed with a heavy emphasis on mentorship from a variety of STEM professionals.
We used things we've never used before. We've used pipettes before, but they were the plastic ones. Getting to use this one is really cool, and I like how you can adjust the microliters. I like how you can use dye as an example as a sort of DNA to practice which I thought was fun. And the relationship to King Tut because interesting facts are always good.
Learn More about FirstHand
Find out how your school can participate in FirstHand's free STEM education programming.
Contact Us