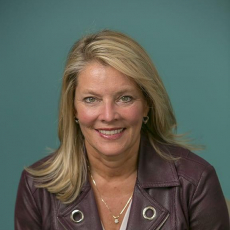 Tracy Brala

Senior Vice President, Strategy and Partnerships
Tracy S. Brala joined the Science Center as VP Ecosystem Development in June 2018, a role she created to encompass her team's work of convening, galvanizing, and amplifying an inclusive Philadelphia innovation ecosystem. She was promoted to her current role in 2021. As Senior Vice President of Strategy and Partnerships, Tracy leads the strategy, marketing, corporate development and customer experience functions for the Science Center.
Tracy came to the Science Center from Comcast where she served as the Executive Director for Growth & Strategy for Xfinity services. She and her team were responsible for the creation and launch of several new Xfinity products including Xfinity WiFi Hotspots, the nation's largest, fastest WiFi network. Tracy's experience also includes a successful career at Campbell's Soup Company and the founding of her own consulting company to help businesses grow through product and business development, branding, and marketing.
She earned a BS, Accounting from Villanova University and an MBA from The Wharton School at the University of Pennsylvania.
Tracy has served as the President of the Villanova University Alumni Association Board of Directors, on the Villanova University President's Advisory Council and founded the Villanova University Alumni Diversity and Inclusion Task Force. She currently is on the Board of the Forum of Executive Women and is the Chair of the Diversity and Inclusion Committee, is a member of the University City District Board, on the Anne Welsh McNulty Women's Leadership Institute Board and on the PHL CVB Life Sciences Advisory Board. In 2021, Tracy also served as the Co-Chair for the Greater Philadelphia Leadership Exchange, an initiative of the Economy League to develop leaders and visionaries in business, civic, and government organizations dedicated to making Greater Philadelphia a world class region.
email hidden; JavaScript is required