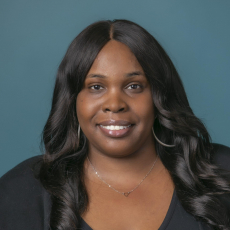 Tahira Cook

Office Administrator and Department Assistant
Tahira Cook, nicknamed "Cookie", joined the Science Center in 2022 as the Office Administrator and Department Assistant. In her role, she provides departmental support to the CFO, Finance, and IT teams, as well as supporting the Science Center staff as Office Administrator. Tahira has many years of experience, and absolutely LOVES, working in Administration.

Before joining the Science Center, she worked as an Executive Assistant for the Philadelphia Job Corps Center where she provided administrative support to the Center Director as well as the management team to ensure the center met its annual goals and remained in compliance with the corporate, regional, and national offices. In May 2018, she graduated from Saint Joseph's University here in Philadelphia as a magna cum laude honor student with a Bachelor's in Professional & Liberal Studies. She eventually plans to return to college to pursue a career in Health Administration as that is something she is very passionate about.
In her personal life, she was born and raised in Philadelphia, Pennsylvania. She is the youngest of 7 children and has 22 nieces and nephews! While she doesn't have any children of her own yet she is excited to start a family with her fiancée (soon-to-be husband)! Family is incredibly important to her, including her "fur baby" Lulu (her calico cat) as she is an avid cat-lover!
Tahira describes herself as a fun and loving person who enjoys hanging out with family and friends, but what she enjoys most is staying at home watching a good movie or television show. She could write a million things about herself, but hopes this gives you a small glimpse into her world and is always ready to meet new people at the Science Center!
email hidden; JavaScript is required