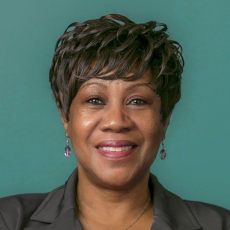 Sheila Greer

Front Desk Receptionist
Sheila joined the Science Center in 2008. As the front desk receptionist, Sheila is responsible for greeting guests, visitors, vendors, answering and transferring calls to staff, ordering supplies, catering as well as many other duties. Over the years Sheila has assisted 200 or more of the Science Center's prior incubator companies with setting up meetings, receiving and distributing packages, mail, etc.
Before joining the Science Center, Sheila was a receptionist for (NAB) Neighborhood Action Bureau Inc. where she assisted the North Philadelphia community as a mediator between employers, housing managers and food cupboards for low income families. She was there for 16 years until the closing of the agency in 2007.
Sheila received her Business Associates degree via Gwynedd Mercy University in 2016. She also holds several certificates in other areas and is a licensed notary.
When Sheila is not at the Science Center, you can find her enjoying family and friends. Post Covid-19 Sheila enjoys working alongside her co-labors at her church (Enon Tabernacle Baptist Church) where she has been a (NID) New Members instructor for around 18 years or more.
One of Sheila's favorite pastime activities is watching old movies and documentaries.
email hidden; JavaScript is required