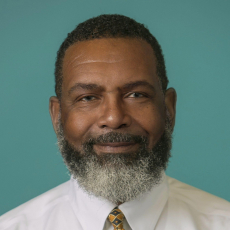 Richard Southerland

Director of Construction
Richard Southerland, Director of Construction is responsible for managing construction and tenant fit-out projects for the 2 million square foot Science Center campus in Philadelphia Pennsylvania. Over the past 30 years, Mr. Southerland has consulted with leasing and property management teams in planning and construction of over 1.5 million square feet of office and lab space. He has over 30 years of hands-on development, design, construction and management experience.
Particular expertise in Owner's/Tenant's Representation for technology-intensive/commercial buildings, multi-use developments and chemical wet- lab fit outs. Has successfully managed the most complex projects challenged with aggressive schedules or financial constraints. Mr. Southerland has directed diverse teams including development, design, construction and property management professionals.
Previously, he was the Director of Physical Plant for 10 years, responsible to the day to day operational activities for the Research Park campus managing an annual $10 million capital/operational budget and responsible for overseeing the maintenance department and all service contractors. Mr. Southerland has spent the last 40 years at the Science Center in several different managerial capacities. Trained and certified in Heating Ventilation & Air Conditioning; Electrical Systems including High Voltage systems; BAS System controls and applications; AutoCAD; Property Management and Construction project Management. Designation; Construction Specifications Institute (CSI) and a member of NFPA. Currently a Pennsylvania resident.
email hidden; JavaScript is required