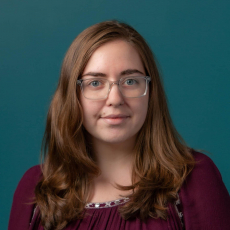 Leslie Smith

Digital Marketing Associate
Leslie joined the Science Center in 2020. As Digital Marketing Associate, Leslie is responsible for managing marketing analytics, updating web pages, creating email templates, graphics and videos around Science Center initiatives.
Leslie has over 6 years of experience in graphic design, web management, and analytics reporting. She has two Associates Degrees in Advertising and Multimedia Design, and is currently working towards her degree in Software Design & Development.
When Leslie isn't at the Science Center, you can find her walking with her dog, reading, drawing and painting, or playing video games.

email hidden; JavaScript is required