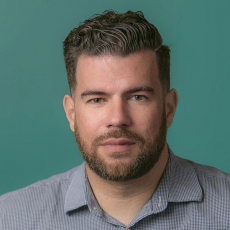 John Landers

IT Business Analyst
John has been tinkering with technology as a hobby since the early 90s and professionally since 2002. He joined the Science Center in 2016, and currently holds the position of IT Business Analyst.
Before joining the Science Center, John held IT roles at Party City and Liberty Travel. In past lives, he has fixed fighter jets in the Air Force, designed and built professional-grade lighting and sound systems, and played bass in a punk band.
A Drexel graduate, his areas of interest include troubleshooting, urbex/infiltration, knowledge management, ethical hacking, digital autonomy, and countersurveillance. His first PC was a Tandy1000 and his first mobile phone was a Nokia 5110.
When he's not at the Science Center, you can find John in the woods, at the beach, or in a dimly lit performance venue.
email hidden; JavaScript is required