Nucleus Awards
2021 Convener Award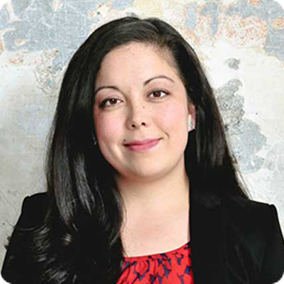 Michelle Freeman, CEO of Witty Gritty
As a lifelong resident, Michelle is strongly committed to Philadelphia. She dedicates much of her work on creating programs and events that highlight civic-minded people and projects through her company, Witty Gritty.
Witty Gritty brings communities together and strives to connect people with resources and each other through experiences and engagement.
In a pursuit to deepen understanding and relationships on the neighborhood level, Witty Gritty tells stories "from all angles" through their online publication, CityWide Stories.
Michelle has developed and helped to evolve programs like: Amplify Philly, Urban Consulate, TEDxPhiladelphia, and Flying Kite On the Ground. She also sits on the advisory board of Better Civics, SkatePhilly, Citizens Planning Institute, and Small But Mighty Arts. She is also the Philadelphia Chapter Host for CreativeMornings and a member of the Philadelphia Global Identity Partnership Leadership Council.
Michelle was named one of Drexel University's "40 Under 40" in 2015 and a top "Keeper and Connector" by Leadership Philadelphia in 2014. She was also named an Emerging Leader by the Philly DoGooder Awards in 2013, received the Emerging Leader Award from the Forum of Executive Women in 2011, and is part of the Economy League's Greater Philadelphia Leadership Exchange.
In her free time, Michelle DJs (vinyl only!) and plays bass and sings in grrrl punk band, Thee Glitterbombs. She resides in South Philly with her husband and Sprocket the Cat.
ABOUT WITTY GRITTY
Witty Gritty creates purpose-driven experiences. We showcase and connect our clients through engagement and experiences. Using creativity and connection to ignite change, Witty Gritty breaks down barriers to develop authentic and meaningful collaborations. We believe civic engagement is the key to equitable and stronger communities and neighborhoods.
People first and neighborhood-focused. We take extra care in our marketing and outreach approach, using tools both online and offline to reach audiences and communities, meeting them where they are at. We create opportunities and experiences to bring communities together and strive to connect people with resources and each other.

Nucleus Convener Award
Recognizes an individual or organization that has generated new ideas or solutions through collaboration, placemaking or unique introductions. The awardee has removed barriers to connect assets, resources and strengths of diverse people and organizations to advance civic interests and improve lives.
2021 award sponsors