Nucleus Awards
2021 Capital Award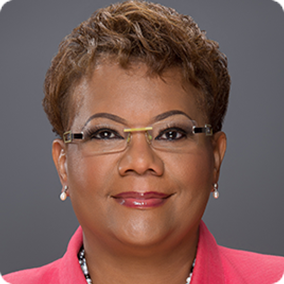 Della Clark, President of The Enterprise Center
Della Clark's vision for minority entrepreneurship is not about counting the number of successful businesses but making businesses count. Since 1992, Clark has brought this vision to fruition as President of The Enterprise Center – an organization at the forefront of the region's entrepreneurial ecosystem, guided by the mission to cultivate and invest in minority entrepreneurs to inspire working together for economic growth in communities. The Enterprise Center accomplishes this by accelerating the capacity of minority business enterprises to compete in any marketplace through business education, access to capital, management support, and connections.
Motivated by her belief that businesses success is a team sport, Clark epitomizes the core values of collaboration and economic growth that drive the outcomes of The Enterprise Center. The organization operates an MBDA Business Center of Pennsylvania (MBC-PA), a DOT Small Business Transportation Resource Center, and a U.S. Small Business Administration Microloan Program. Under Clark's leadership, businesses have obtained more than $631 million in contracts and $131 million in intermediary financing, while the MBC-PA has created more than 2,127 jobs in the last seven years. Additionally, minority- and women-owned businesses have secured over $13 million in loans to start, grow, and succeed through The Enterprise Center Capital Corporation.
In 2016, Clark received the Abe Venable Legacy Award for Lifetime Achievement for making a significant contribution to minority entrepreneurship from former U.S. Secretary of Commerce, Penny Pritzker. This award honors individuals with an integral role in the creative, technical, or professional progress of minority business development. Clark has received numerous recognitions, but her greatest pride is helping minority enterprises scale and create jobs.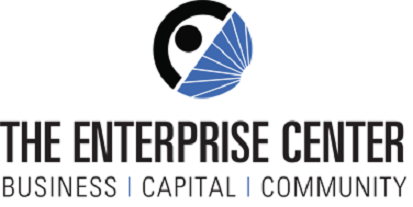 Nucleus Capital Award
This award recognizes an individual or organization that has intentionally sourced and invested in minority-owned startups or founders with the purpose of mobilizing capital to unlock innovation. The 2021 awardee is investing in diverse minds to make transformative change in the STEM ecosystem.
2021 award sponsor

The Nucleus Awards
It's that time of the year again! We'll be networking and celebrating leaders in our region who convene the community, commercialize promising technology and cultivate the future of STEM, during our biggest night of the year.
Find out more