Nucleus Awards
2019 Convener Award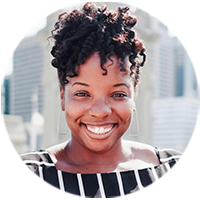 Kiera Smalls of Philly Startup Leaders and City Fit Girls
Kiera Smalls is the Executive Director of Philly Startup Leaders. With a background in community building and strategic partnerships, Smalls has spent her career as a change agent and champion for all voices having a seat at the table. In her current role, Kiera supports founders by providing them with the education, mentorship, and the networks needed to succeed. Smalls is also co-founder of City Fit Girls, an all-levels fitness and wellness community for women that has inspired thousands of women to run their first race, complete month-long fitness commitments, and discover new facets of personal and mental health.


Nucleus Convener Award
Recognizes an individual or organization that has generated new ideas or solutions through collaboration, placemaking or unique introductions. The awardee has removed barriers to connect assets, resources and strengths of diverse people and organizations to advance civic interests and improve lives.
2019 award sponsors