In the Community
Accelerating Health and Racial Equity in Black Maternal and Neonatal Care
Thursday, Nov 17, 2022 | 8:00 AM-4:00 PM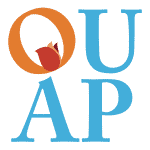 Once Upon A Preemie, Inc. 1st Annual Conference
Black Maternal Health and Neonatal Care Conference empowering healthcare professionals and parent advocates to eliminate health disparities and center voices of black birthing and preemie families.
Join Once Upon A Preemie, Inc. for the 1st Annual Conference: Accelerating Health and Racial Equity in Black Maternal and Neonatal Care. This in-person full day conference will engage perinatal and neonatal healthcare professionals and Black Preemie Parents/Advocates for a powerful day of health and racial equity education and empowerment, centering the lived experiences of Black Birthing Women. This conference also seeks to:
Empower the Black Maternal Health and NICU community
Unite with one voice and one vision to advocate for culturally appropriate and black woman- led solutions
Transform the delivery of healthcare for Black birthing and preemie families.
sign up