Business travel, particularly the international variety, has come to a screeching halt over the last eight months. This COVID-related trend, however, doesn't mean companies aren't thinking globally – particularly when opportunities exist on the other side of a border.
Such is true for a crop of seven Canadian companies participating in the Science Center Global Soft Landing Accelerator which kicked off on October 12th , all of whom are being represented by their CEOs and founders. That includes Claude Le Duc of Ortho Regenerative Technologies, who claims the pandemic and less mobility between the two countries has actually speeded up his expansion efforts. "We have consequently accelerated our decision to set a U.S. based incorporation, business office and building a U.S. management team during the coming 3-6 months. Our first U.S. hire was publicly announced on October 19, 2020 with the nomination of our VP Medical and Clinical Affairs. Many other positions to come."
This cohort, the third of its kind this year, is focused on Philadelphia's growing cell and gene therapy sectors. There's no better location for an international company looking to immerse itself in those industries.
There is a saying 'You don't know what you don't know.' This is very true, and the Philadelphia Global Soft Landing Accelerator offers great insight into what you need to know to be successful in the U.S.
After all, these sectors took root in Philadelphia just a decade ago and resulted in the first gene therapy approved for a genetic disease by the FDA thanks to researchers at the University of Pennsylvania and the Children's Hospital of Philadelphia. Today Philadelphia is ranked first among U.S. cities for NIH funding for cell and gene therapy. University City alone boasts more than 30 cell and gene therapy companies, 11 of which reside on our campus at uCity Square. Combine that with the large clinical base of major academic medical centers, and it's a no brainer why Philadelphia is ideal for companies looking to get a foothold in the U.S. cell and gene therapy market.
The participants won't have an opportunity to physically explore Philadelphia, but there are some positives that come with the virtual format.
For starters, it comes with a much cheaper price when airline tickets aren't part of the equation, the disruptions to one's personal life and family commitments are significantly less, and it's virtually impossible to tell who's wearing pajama pants and who isn't.
While the first two cohorts of the Global Soft Landing Accelerator focused more broadly on MedTech and included participants from as far away as India, China, Australia and Germany to name a few, our current cohort was recruited from our neighbors up north thanks to a partnership with the Consulate General of Canada.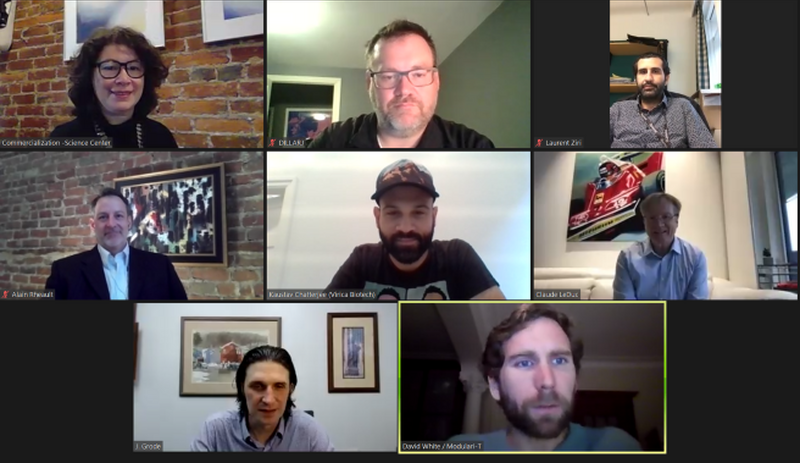 The six-week intensive of sessions features industry experts in the cell and gene therapy space and is made possible with support from Cozen O'Connor, Morgan Lewis, Eppendorf and Wuxi Advanced Therapies, who is also contributing their global content expertise. Participants will also have an opportunity to hear from experts at Covance, Cardinal Health as well as connect with investors and funding sources including Accenture Venture, Robin Hood Ventures and The Biomedical Advanced Research and Development Authority (BARDA).
We've enlisted for our "tried and true" sessions covering the basics (i.e. legal considerations, HR, operations) along with industry- specific modules on healthcare reimbursement, the patient journey, and regulatory considerations, and a new addition for the cell and gene therapy manufacturing and supply chain.
And according to Andy Moss, founder of C-Major Medical and participant of a previous Global Soft Landing cohort that took place earlier this year, that formula works. "We achieved our objective of gaining a better understanding of the opportunities available in the U.S. Understanding the Payer Systems, potential Investor Opportunities. The program covered HR, Tax and gave great advice on bespoke situations backed with sound knowledge and qualified mentors." He continues, "There is a saying 'You don't know what you don't know.' This is very true, and the Philadelphia Global Soft Landing Accelerator offers great insight into what you need to know to be successful in the U.S.….reducing the risk of surprises!"
HERE'S A LOOK AT THE STARTUPS PARTICIPATING IN THE FALL PROGRAM:
Set to conclude on November 19th
ModularIT- Creators of the MARC or Modular Antigen Receptor Complex, the first synthetic immune receptor, rendering cells resistant to exhaustion and increasing their potency.
Orthorti- An emerging orthobiologics company dedicated to the development of novel therapeutic tissue repair technologies to dramatically improve the success rate of orthopedic, musculoskeletal surgeries.
Pancella- panCELLa is aiming to provide "FailSafe Cell Therapy" for the treatment of degenerative and malignant diseases. Their technology enables dividing, potentially malignant cells to be eliminated at will before or after transplantation into the patient.
Jenthera- Jenthera's technology seeks to unlock previously unattainable avenues in the development of CRISPR based therapeutics.
StemAxon- Their cumulative IP, consisting of the only proven human sporadic AD model being deployed in the development and testing of early stage Alzheimer's disease.
Targa Biomedical- Biotech platform focusing on stem cell technology, regenerative medicine and transplantation, to address global unmet needs.
Virica Biotech – Technology that safely reduces immunological response to medicinally target infections, consisting of a library of over 100 small molecules.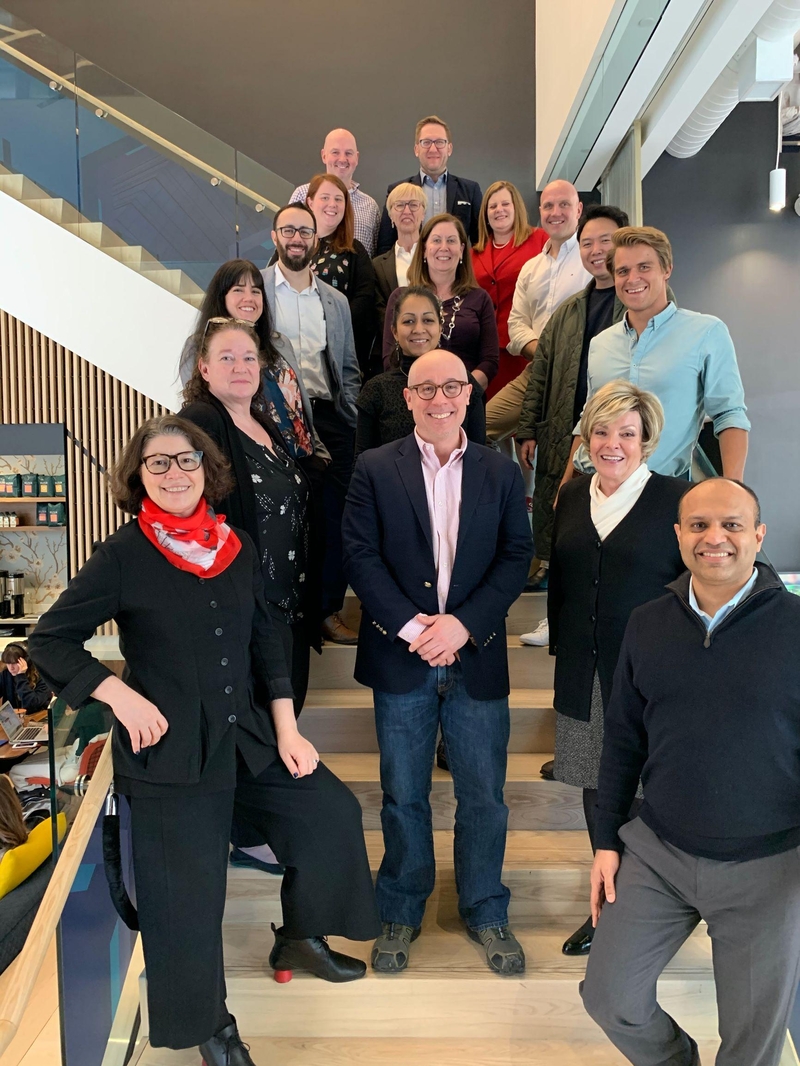 At the end of the day, there is still a global marketplace despite the separation brought on by the pandemic. Travel has been put on a pause, but we'll continue enabling international startups with the tools they need to create a roadmap for a successful U.S. expansion. More notably, we're leveraging our strengths as a city and focusing on the breakthroughs that are increasingly defining us.
Innovators like Le Duc can count on that strength and our track record as they set their sights towards their future goals, from building an effective staff to wall street, "The accelerator offers participants a number of highly experienced mentors. In fact, I am personally seeking guidance from three of them in building our U.S. management team as well as finding the right type of U.S. investors for a clinical stage company with NASDAQ listing ambitions."
Our roadmap as a regional engine for economic growth would be incomplete if we didn't do all we could to showcase the reasons why Philadelphia is the just the right place for healthcare innovators around the world to parachute in for their soft landing.