In February, we wrapped up our inaugural cohort of the Capital Readiness Program, a one week intensive designed to prepare medtech startups for their first institutional capital raise. Meet the first cohort:
Curie Dx – The Baltimore-based startup is a digital platform that allows the user to screen themselves for minor illnesses by using their smart phone to upload pictures that synch with a telehealth clinician.
MavenMed – Based out of Anaheim, CA, the medical supply company helps healthcare providers locate personal protective equipment (PPE) if they cannot supply it to them directly.

Optovibronex – Out of Mt. Bethel, PA the medical device company provides a "virtual biopsy" for skin cancer screening and detection.

PopCheck Technologies – Also based out of Memphis, the company is developing remote monitoring technology to eliminate the occurrence of complications following surgical procedures.
Pression, LLC – The local Coatesville, PA based medical device company provides relief for chest pain caused by untreatable refractory angina.

Proactive Diagnostics – Also based out of California, in Thousand Oaks, the AI -based digital platform provides point-of-care testing for inflammatory chronic diseases, remotely from home.

SAIL Fusion – Locally based out of Chester Springs, PA, the medical device company is working on a medical device that fuses to the spine to provide relief from chronic back pain.

SweetBio – Also based out of Memphis, their registered APIS prescription wound care product allows patients with non-healing wounds to carry out normal everyday activities, comfortably.
Interested in the program? We're recruiting for the next Capital Readiness cohort!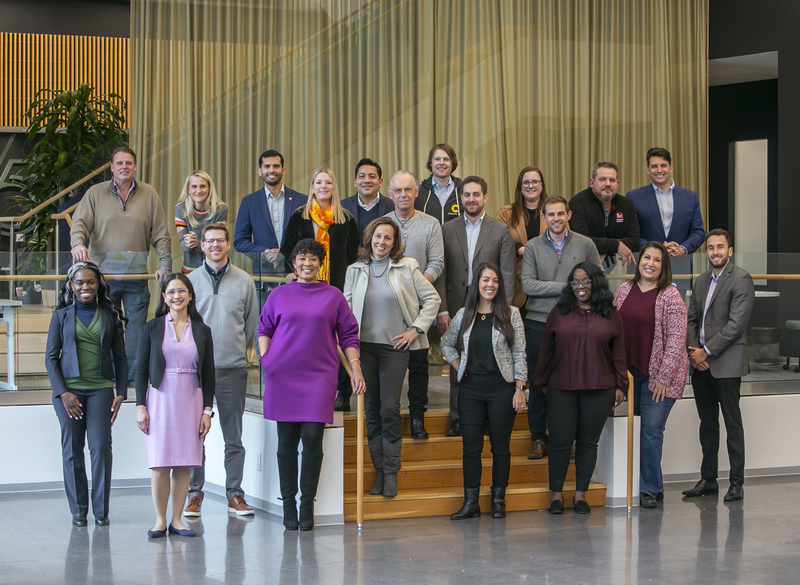 We also welcomed two new startups to the ic@3401 community: Eazyinway, a vehicle marketplace portal, and Coordna Bio, developing technology capable of detecting every biomolecule within a specimen, accelerating discoveries in basic research and drug development.
Meanwhile, Prana Thoracic was our big funding story of the quarter, and Vital Start Health and founder Kirthika Parmeswaran continue to rack up the awards. Here's a look at those stories, and everything else that happened in just the first few months of the year.
$$$
Prana Thoracic, a device for accurately diagnosing lung cancer earlier, raised $3M in a round of Series A funding, led by Johnson & Johnson Development Corp, TMC Venture Fund and the Science Center's Phase 1 Ventures.
Acclinate, a Birmingham-based company working to connect pharmaceutical companies and communities of color and another Philly-based startup in stealth mode received funding from Phase 1 Ventures.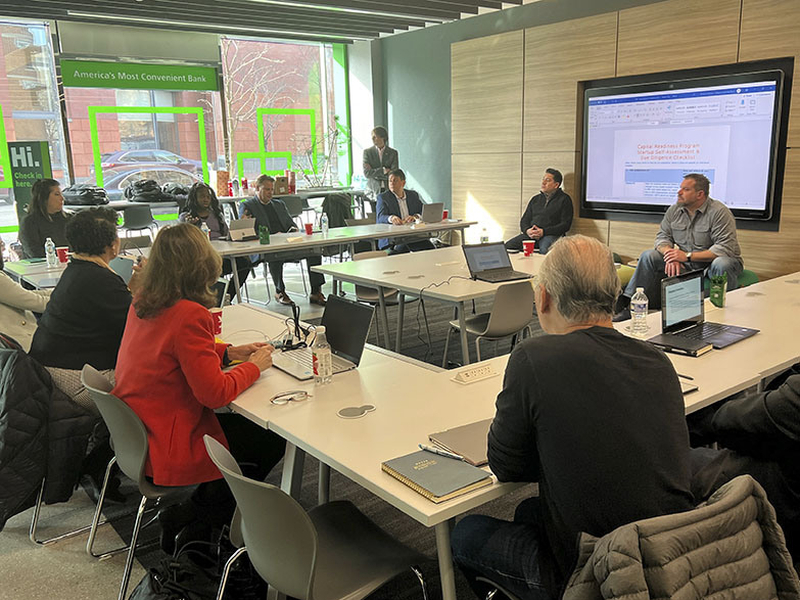 Nods, Awards and Recognitions
Michael O'Bryan, founder of Humanature and Thom Webster, Chief Program Officer of Black Squirrel Collective are nominated for Greater Philadelphia Innovation Awards in the categories of Community Impact and Housing and Community Development.
AI-based maternal mental health platform, Vital Start Health, won second place in the CBK Ventures Pitch competition for underrepresented entrepreneurs in Philadelphia. (January 30)
And Vital Start Health CEO and Founder, Kirthika Parmeswaran received the Outstanding Leadership Award from Healthtech 2.0.
Kiira Health, a digital reproductive health clinic for women, is one of 10 finalists in the MedTech Color Pitch Competition for African American and Hispanic founders. (February 3)
In the Media
Amberlee Venti, founder of Pippy Sips, the portable cooling and storing device for breast milk, was interviewed for The Irresistible Factor podcast. (January 18)

Mom Your Business, the organization helping black and brown female founders access startup support, and its founder Tanya T. Morris, were featured in the Philadelphia Tribune. (February 11)

Black Squirrel made national headlines with its Philly RiSE Real Estate Accelerator for Black and Brown Developers. (CNBC, February 28)
Toni Lorraine Johnson, founder of the vegan dessert startup, Dr. Brownies was profiled in the Philadelphia Business Journal's PHL Inno. (February 20)
Kiddie Kredit, an app that teaches children about the credit system, was featured in CNET's 6 Useful Black-owned apps you should download today. (February 24)
New Partnerships
Gray Oncology Solutions, an AI-based operations system for oncology treatment, will be partnering with the Ottawa Hospital and Princess Margaret Cancer Care Center to evaluate their product.
Tampa General Hospital announced they will be teaming up with Stel Life to offer seamless remote healthcare technology.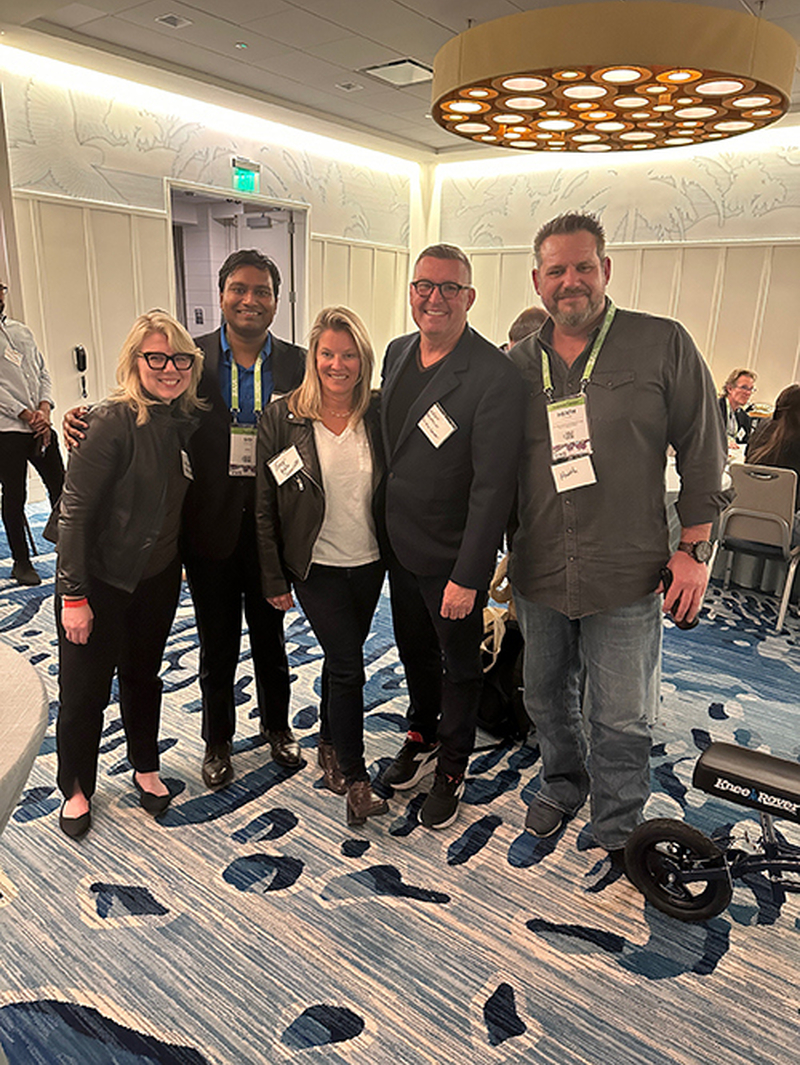 On the Conference and Speaking Circuit
Stel Life, manufacturers of remote patient access monitoring devices, spoke at the CES 2023 Conference, Digital Health Studios in January.
Adventurely, the app that allows digital nomads to travel while working, exhibited at the Women Travel Fest from March 3rd-5th, the world's largest event for solo women travelers.
PopCheck Technologies, a digital platform designed to reduce the occurrence of post-op complications, led a talk at Vanderbilt University with students from a Leading a Business Through Crisis class on February 7th.
The Science Center team took on ViVE in full force where we announced the launch of the next Capital Readiness Program application cycle in partnership with the ScaleHeath platform. Also in Nashville for the digital health conference were several Science Center-supported companies including Stel Life, Grey Oncology, and Capital Readiness alumns, CurieDx, and PopCheck Technologies.
Accepted into Accelerators
Opal HTM, medical equipment utilization and tracking technology to advance hospital safety and efficiency was accepted into the prestigious mHUB MedTech accelerator, with significant investment from the mHUB Product Impact Fund.
Plan 3D Chile, developer of 3D biomodels to aid in surgery and clinical simulation, was accepted into the Health Tech Beyond Borders accelerator from Matter Health in Chicago.