Brooklyn-based transdisciplinary artist Laura Splan has wasted no time in either of these endeavors, as she embarks on a new creative project in a familiar place. For the next 3 months, Laura's studio will be virtually embedded within the labs of uCity Square resident, Integral Molecular as she begins her second stint with the Science Center's BioArt Residency program.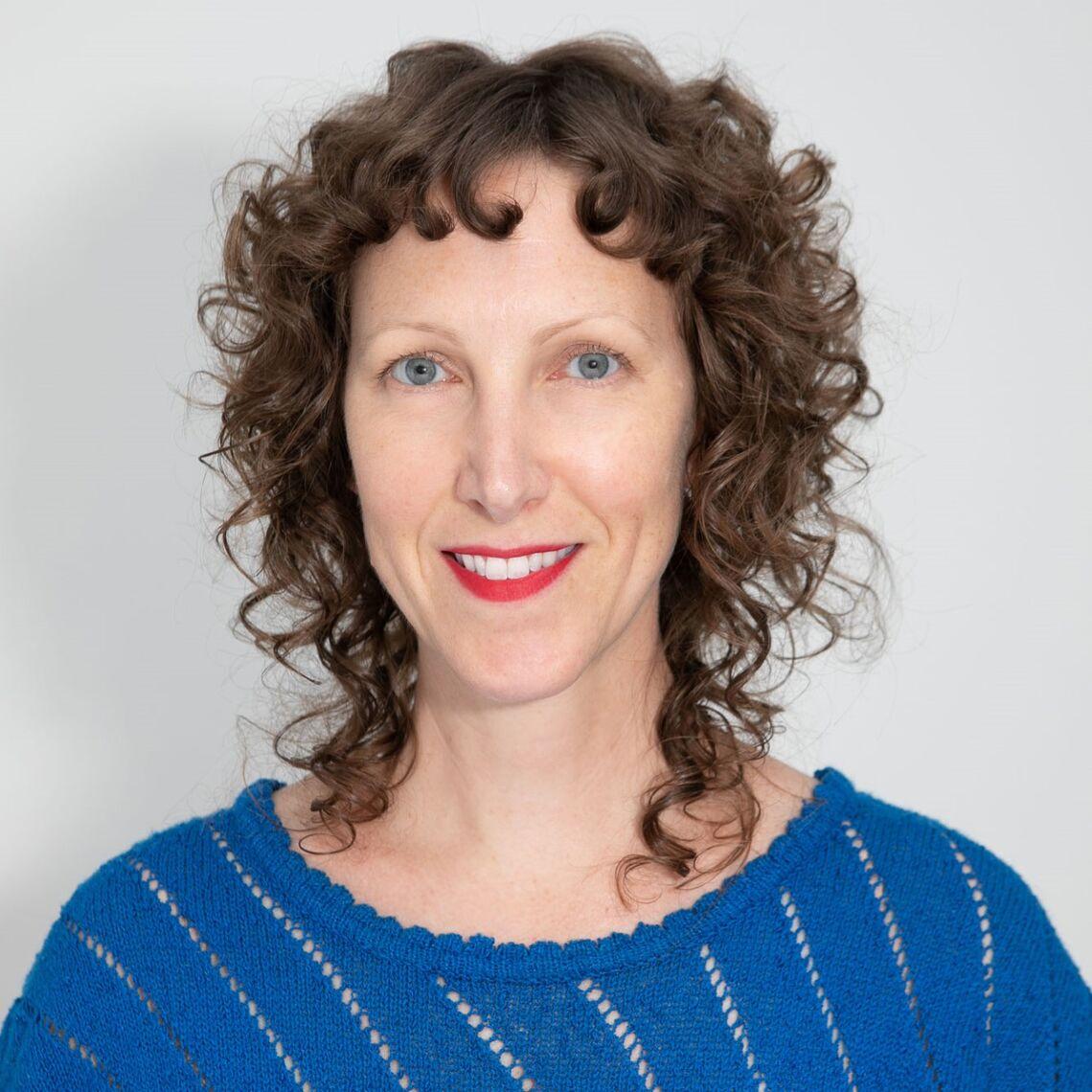 Laura completed her first BioArt Residency at Integral Molecular in 2018, where she spent three months exploring processes used in biotechnology such as antibody production and molecular modeling and visualization for drug discovery. This research culminated in her 2019 solo exhibition "Conformations" at Esther Klein Gallery, presenting the "hidden materialities of their antibody research in everything from structural biology software to wool from laboratory llamas."
The software application Pymol, introduced to Splan by Integral Molecular scientist Thomas Charpentier, was the program she used to create "Tickling the Bonds," a screen recorded animation shown in her 2019 exhibition. Inspired by this work, Splan continued to make animation experiments using Pymol, and in February 2020 she developed the idea for her newest project entitled "Precarious Structures." This project "explores interconnected systems as they are affected by both human and natural forces at macro and micro scales," 1 and is a direct response to the current pandemic; creating animations relating to the SARS-CoV-2 virus. Research for "Precarious Structures" will be done remotely in collaboration with scientists at Integral Molecular, including Dr. Edgar Davidson who recently presented on SARS-CoV-2 in a webinar hosted by Venture Café Philadelphia
Video of Tickling the Bonds by Laura Splan, a screen recorded animation created in Pymol.
Splan's first residency at Integral Molecular consisted of weekly laboratory visits where she shadowed scientists at the bench and discussed ideas organically in-person as they arose. This second term is remarkably different. Since the laboratory is operating under drastically modified conditions to ensure the health and safety of employees, all of this work must be performed remotely through email and zoom meetings. This second project is much more narrowly focused "specifically on the laboratory's research on the SARS-CoV-2 spike protein and is more collaborative in its discussions of both the scientific and creative implications of molecular imaging."*
This new virtual format is ironically very collaborative in nature; Laura recounts her process as first creating animations in her home studio and then sending them to her scientific collaborators to gain feedback on "the role of the spike protein's structural changes in infectivity."1 These discussions are not solely research based, Laura also gets aesthetic feedback from a scientific perspective, which emphasizes the interdisciplinary nature of a great art and science collaboration.
Splan will be working remotely with Integral Molecular in this new virtual Bioart Residency from May to July 2020. Stay tuned for more updates on her progress.
"Precarious Structures" will be included in work shown at her upcoming solo exhibition at Austin Peay State University's New Gallery, with the date to be determined.
Laura Splan will be presenting her research in a webinar at Venture Café on June 25 at 5 p.m.
This project is generously funded by the Dolfinger-McMahon Foundation.
*Email exchange with Laura Splan