PHILADELPHIA – (February 23, 2022) – The Science Center, a premier catalyst of entrepreneurial activity, has made the final investments of its first $5 million dollar fund, Phase 1 Ventures (P1V).
Acclinate, a Birmingham, AL-based company bridging the gap between pharmaceutical companies and communities of color with a more inclusive model for clinical trial enrollment. There is a particular interest in looking at delivering this solution into the Philadelphia area. Other investors include Ruthless for Good, Overline VC and Pier 70 Ventures.
Prana Thoracic, a Houston, TX-based company that has developed a diagnostic to support the early detection and intervention of lung cancer. Prana is currently exploring multiple development and clinical trial options with regional institutions in the Philadelphia region. Other investors include New World Angels, and TMC Venture Fund.
A third, Philadelphia-based startup in stealth mode also received funding.
In aggregate the three companies raised $10 million.
"It's our belief that more capital needs to be directed towards the entrepreneurs and innovators who represent communities that have the most to gain from expanding the horizons of healthcare," said Science Center CEO Tiffany Wilson. "The fundamentals of each of these companies are solid and it's our goal to ensure they have an opportunity to test and validate their work on a bigger stage – within the healthcare organizations and populations they are looking to help."
Capital deployed from P1V has created an investment portfolio for the Science Center comprising 43 companies including Spirovant, Kiira Health, Neuralert, Thermaquil, and Avkin, with investments ranging from $20K to $450K.
Building on the experience of P1V as Fund 1, in 2021, the Science Center began to develop plans for Fund 2, leading to the creation of the Science Center Health Fund. The Science Center Health Fund is being established as a $25M return based co-investment fund with an investment thesis focused on healthcare and life sciences, with a particular focus on solutions with the potential to address inequities in underserved populations. The Science Center Health Fund will look to make investments of $500,000-750,000 as a part of $1-5 million dollar investment rounds.
"P1V was really a proof of concept for us, as we took on the responsibility of identifying, vetting, and financially supporting companies close to our mission and on track to improve healthcare," said Heath Naquin, Science Center Vice President of Government and Capital Engagement. "We want to make a clear signal to the market that our investments can advance healthcare innovation and improve lives."
"The Science Center has been a champion of our work and put the company in a position to expand into the Philadelphia market," said Acclinate Chief Executive Officer Del Smith, PhD. "We now have access to a vibrant network of research institutions and healthcare providers along with the diverse patient population we aim to serve."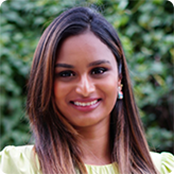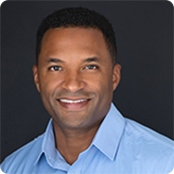 Recent investment news from Acclinate and Prana Thoracic include a $3M CPRIT Award, Recognition as the Most Promising Life Sciences Company at TX Life Sciences Forum, acknowledgement on Inc.'s 2022 Best in Business List, and recognition as a Top 40 Startup to Watch by American Inno.
About the Science Center
The Science Center is Philadelphia's premier catalyst of entrepreneurial activity, healthcare innovation, and economic growth. Established in 1963, the nonprofit has been recognized by The Brookings Institution as a best-in-class investor, mentor, and economic development partner for young technology companies. Working alongside industry partners and leading research and academic institutions across the globe, the Science Center has supported over 1,000 early-stage companies. Today, the organization advances healthcare innovation from idea to the marketplace through startup support services and building inclusive STEM pathways for Philadelphia youth and adults. For more information, visit sciencecenter.org or follow us @UCScienceCenter.