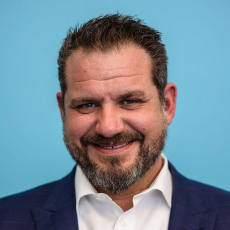 Heath Naquin

Vice President, Government and Capital Engagement
Heath Naquin joined the Science Center in 2021 as Vice President of Government and Capital Engagement. Heath oversees all Science Center entrepreneurial support activities including commercialization programs and capital deployment.
Heath has advised numerous national level foundations and nonprofit entities on strategic initiatives related to entrepreneurial advocacy, fund creation and deployment best in breed programming to accelerate ventures.
Heath has been a part of large scale national and international technology transfer, commercialization, and fund creation efforts for nearly 20 years. Recent work includes serving on the NIH RADx Initiative on the External Commercial Partnerships team. Internationally he has served as a subject matter expert and key advisor for the European Investment Fund and for nearly a decade he led the US Department of State GIST (Global Innovation in Science and Technology) program focused on country building efforts in more than 130 countries by advancing economic development efforts through the translation of research to commercial outcomes in conjunction with capital development and deployment.
Heath served as Executive Director in the Office of the Vice President for Research at the University of Texas at Austin, managing the National Science Foundation SW I-Corps Node at The University of Texas at Austin as well as a managing the Next Generation PV NSF IUCRC along with a host of international technology transfer and commercialization efforts which spanned the globe.
Heath is active in the investment space as an accredited investor himself and an active participant in the Angel Capital Association as well as other relevant TBED organizations.
When not at Science Center, you can find Heath cooking (brisket recipes freely given), working out or figuring out how to get to Antarctica to complete all seven continents on his passport.
email hidden; JavaScript is required