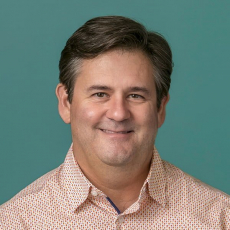 Louis Moravec

Corporate Controller
Lou joined the Science Center in 2016. As Senior Director of Accounting and Finance, Lou is responsible for all the financial operations of the organization and reports to the CFO.
Before joining the Science Center, Lou served as the Controller for the American Law Institute and as a Senior Auditor for Asher & Co. Lou found his way to accounting via positions in a variety of entrepreneurial ventures, including merchant banking and software development. Before obtaining his CPA license, he founded and operated his own software development company specializing in e-commerce.
Lou earned his BA in Sociology from Kenyon College and his MS in Accounting and Financial Management from Temple University's Fox School of Business. In between these degree programs, Lou completed a post-Baccalaureate program in accounting and finance at the Wharton School of the University of Pennsylvania.
When Lou isn't at the Science Center, you can find him fishing on the Chesapeake Bay and grilling up his catch! Lou is a lifelong fisherman originally from Baltimore.
email hidden; JavaScript is required