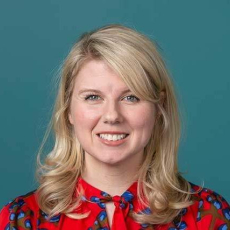 Jen Rajchel

Senior Director, Experience and Digital Transformation
Jen Rajchel joined the Science Center in August 2021 as the Senior Director of Experience and Digital Transformation. She is responsible for designing and executing a comprehensive customer-centered experience and digital strategy in tandem with the Experience, Data, and Community Engagement teams. She also liaises with the Venture Café Global Network to connect innovation experiences globally.
Passionate about experience design, data, and storytelling, Jen's career has centered on fostering belonging, innovation, and social change.
Jen has led digital transformation in higher education as the Chief Product Officer of Luminary Digital Media, Experience Designer for the University of Notre Dame's Data Science Master's Program, Archival Manager for Smith College's first EdX course, "Psychological of Political Activism: Women Changing the World," and Assistant Director of Tri-Co Digital Humanities. She also served as the Program Manager & Experience Designer for Venture Café Philadelphia at the Science Center.
Most recently Jen headed marketing and sales strategy centered around customer experience at ZenQMS, a software compliance company focused on Life Sciences.
email hidden; JavaScript is required