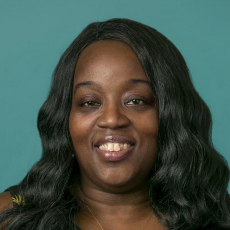 Charlene Squire-Brandon

Program Manager, Commercialization
Charlene joined the Science Center in 2020. As Program Manager for Commercialization, Charlene coordinates and oversees processes and logistics to support the creation, preparation, and implementation of programs and functional areas within Commercialization.

Charlene will also be responsible for organizing various programs and activities leading to successful deployment of Commercialization offerings. Charlene has previously provided support to senior executives for various non-profits. When Charlene isn't at the Science Center, you can find her spending time with family.
email hidden; JavaScript is required