Nucleus Awards
2021 Cultivator Award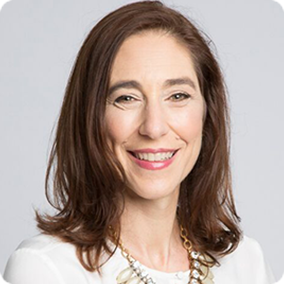 Tracey Welson-Rossman, Co-Founder of TechGirlz and CMO of Chariot Solutions
Tracey Welson-Rossman is a sought-after expert, advisor and advocate for women in technology. She is co-founder and CMO of Philadelphia-based software consulting firm Chariot Solutions and founder of TechGirlz, which was acquired by Creating IT Futures in 2019. She is the founder and CEO of a new startup, Journal My Health, a digital platform for patients with chronic conditions.
Tracey is a frequent commenter on women in technology-related career and the future of work. She has shared insights and solutions from the stage at SXSW, as a contributor to Forbes, and as a speaker at the Philadelphia Women's March.
Tracey began her career in retail management and advertising sales, before acquiring child transportation company KangaKab in 2005. In addition to leading the branding and marketing strategy for Chariot, she helped grow the company 5x since its launch.
Tracey is a founding board member of Philadelphia Startup Leaders, board member for Creating IT Futures and WXPN, a Commission for the PA Govenor's Commission for Women and an advisor for startup Rec Philly.
Nucleus Cultivator Award
Recognizes outstanding contributions in creating a diverse and inclusive talent pipeline in the STEM sectors. The awardee has demonstrated leadership and commitment in building a sustainable workforce that represents the community at large.
2021 award sponsors