Nucleus Awards
2019 Cultivator Award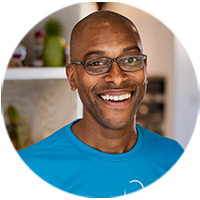 Wil Reynolds, Founder of Seer Interactive

Seer Interactive is a digital marketing agency with an emphasis on innovation across SEO, PPC, and Analytics—all of which is underpinned by a focus on people. SEER Interactive has dedicated its philanthropic work to support STEM education initiatives and partners annually with San Diego Youth Services, Spark Philadelphia, Hopeworks 'N Camden, Covenant House, Alex's Lemonade Stand and the Science Center's own FirstHand initiative. Valuing the importance of access and inclusion, SEER has a focused effort to diversify its talent pipeline, not just in the short-term, but through a sustainable 5-10-year model. By engaging populations outside of the technical space, SEER is working to break down long-standing barriers to the digital industry and bridge the gap between post-secondary education and job training.



Nucleus Cultivator Award
Recognizes outstanding contributions in creating a diverse and inclusive talent pipeline in the STEM sectors. The awardee has demonstrated leadership and commitment in building a sustainable workforce that represents the community at large.
2019 award sponsor

The Nucleus Awards
It's that time of the year again! We'll be networking and celebrating leaders in our region who convene the community, commercialize promising technology and cultivate the future of STEM, during our biggest night of the year.
Find out more