One uCity Square has landed two additional tenants and now has roughly 100,000 square feet of space leased at the 400,000-square-foot building under development in the University City neighborhood of Philadelphia.
Integral Molecular, a biotech company located at the University City Science Center, and Exponent Inc. (NASDAQ: EXPO), a California-based international engineering and scientific consulting firm with an office at 3440 Market St. in University City, are the latest companies to lease space in the building. Each took a floor, which totals 32,500 square feet.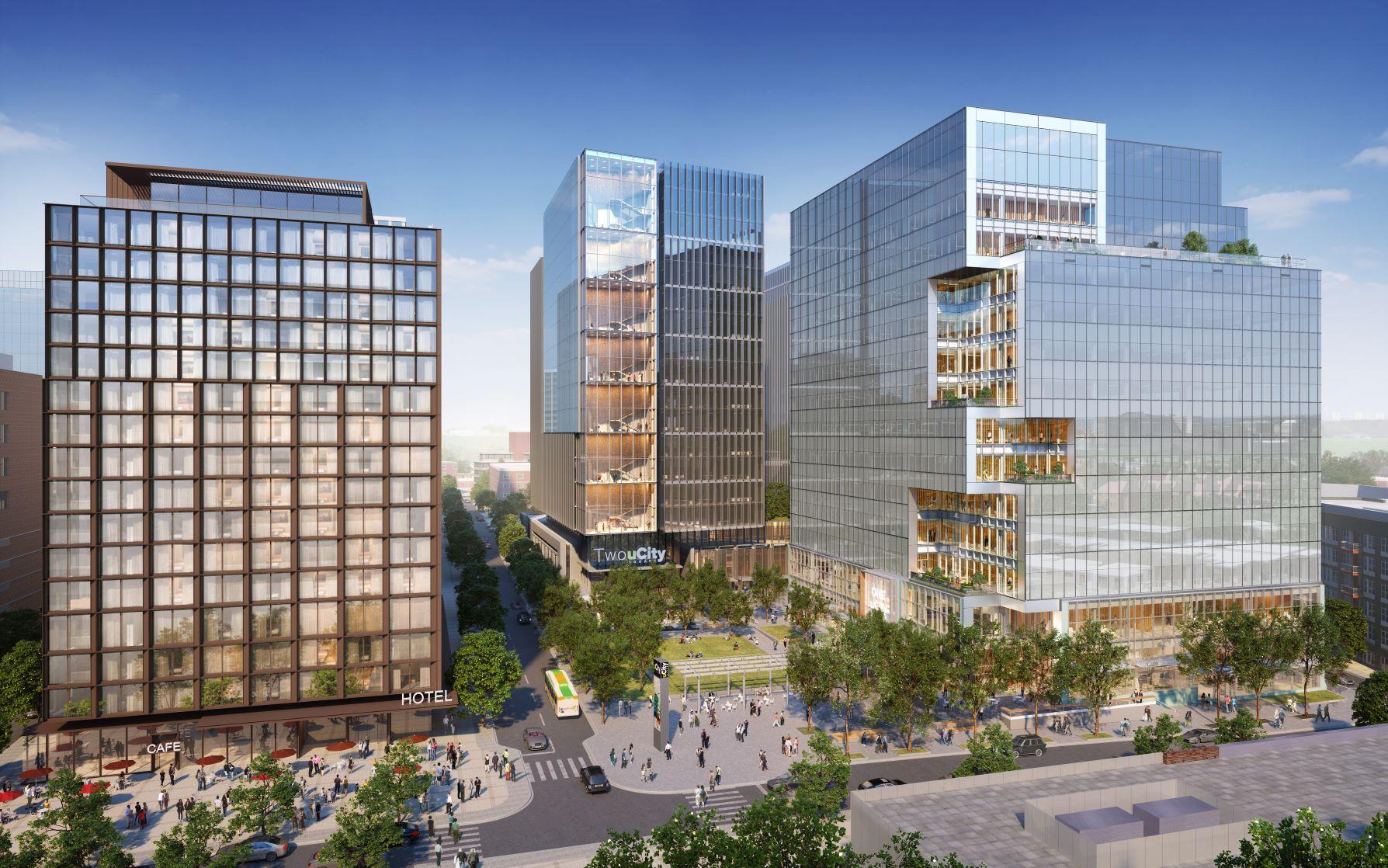 Earlier this year, Century Therapeutics also leased a floor in uCity Square. The company is now located in lab space in the University City Science Center at 3675 Market St. It is trying to capture the power of stem cells to develop curative cell therapy products for cancer that overcome the limitations of first-generation cell therapies.
Century Therapeutics is in growth mode. It secured $250 million in financial commitments this year and has cultivated a group of about 50 scientists, chemical engineers, experts in stem cells and biologics manufacturing, and others with an eye toward doubling the number of its employees by the end of this year. The company started 2019 with three employees.
Integral Molecular is a growing company that is working to aid in the discovery of vaccines and therapeutics for the new coronavirus strain. Since 2009, Integral has received $10 million from the National Institute of Allergy and Infectious Diseases — part of the National Institutes of Health — to study viral immune responses. The company's technology has been used to develop responses to the Zika, Ebola, and Chikungunya viruses.
Founded in 2001, Integral Molecular last year expanded its presence in University City with its opening of a 26,000-square-foot research site at 3624 Market St. as a new work place for many of its 60 scientists focused on antibody research and innovation.
The $280 million building is being developed in partnership among the University City Science Center, Wexford Science & Technology and Ventas Inc. The joint venture officially broke ground on the project in January with no tenants lined up to occupy the building amid increasing demand for office and lab space in University City.
In mid-May, Ventas temporarily put the project on hold to "bolster financial flexibility" by cutting its total capital spending this year. Construction of the building restarted on September 30 and is expected to now be completed in the fall of 2022, said John Grady, senior vice president at Wexford. When ground was broken, the project was anticipated to be built by December 2021.