PHILADELPHIA--(August 31, 2021) – The University City Science Center will recognize four local leaders during its annual Nucleus Awards on September 21, 2021, presented by CSL Behring. This year's class of honorees includes Max Perelman, Co-founder and Business Lead of Biomeme; Della Clark, President of The Enterprise Center; Tracey Welson-Rossman, Founder of TechGirlz and Co-founder and CMO of Chariot Solutions; and Michelle Freeman, CEO of Witty Gritty. The awards will be presented at an in-person celebration hosted by WHYY's Maiken Scott at 3675 Market Street in Philadelphia as well as streamed online.
Each year, The Nucleus Awards brings together the region's leaders and groundbreakers in innovation, all while supporting Philadelphia's future as a hub of innovation and discovery. With a newly announced fourth strategic pillar, the 2021 Nucleus Awards will be the first to recognize an individual with the Capital Award which is designed to honor an individual or organization that has intentionally sourced and invested in minority-owned founders with the purpose of mobilizing capital to unlock innovation. The Capital pillar complements the Science Center's three existing strategic pillars, including the Commercialization of promising technologies, Cultivating STEM talent, and Convening people to inspire action.
"The 2021 Nucleus Award honorees have demonstrated their commitment to fostering a more innovative, collaborative, and equitable future and we congratulate them on their incredible accomplishments and contributions," says Science Center President & CEO Tiffany Wilson.
Funds raised through Nucleus help sustain Science Center activities, which in 2020 alone supported the growth of close to 100 startups, 45% of which were minority-founded; gathered more than 15,000 attendees across 350 events; and engaged 261 middle and high school students for immersive STEM education.
"The 2021 honorees exemplify the very best of what our region's innovation ecosystem has to offer," says Bill Mezzanotte, M.D., M.P.H., Executive Vice President, Head of R&D and Chief Medical Officer for CSL Behring – Presenting Sponsor of this year's Nucleus Awards – and member of the University City Science Center Board of Directors. "As we seek to innovate to improve the lives of people around the world, it is exciting to witness the promise of the scientific ecosystem in the region. Congratulations to Max, Della, Tracey, and Michelle for making a tangible impact locally and for serving as models of equitable innovation and growth globally."
Nucleus 2021 Honorees: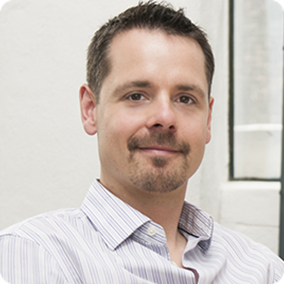 Commercialization Award: Max Perelman
Sponsored by CBRE

Max Perelman is the co-founder of Biomeme, a leading provider of portable PCR testing solutions. Prior to co-founding Biomeme 9 years ago alongside biology lead, Jesse vanWestrienen, and engineering lead, Marc DeJohn, Max spent 15 years in a range of industries, including: environmental consulting and green building technology, eCommerce and enterprise systems development, and management consulting. After launching his career in San Francisco, Max lived in Asia for almost a decade, leading projects in Hong Kong, Beijing, Bangkok, and Tokyo. He has a BA from Cornell University and an MBA/MAIEP from the Monterey Institute of International Studies.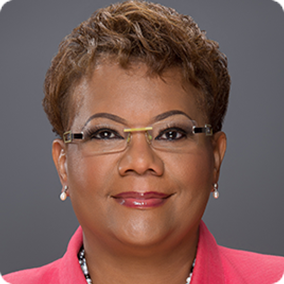 Capital Award: Della Clark
Sponsored by NewSpring Capital
Della Clark's vision for minority entrepreneurship is not about counting the number of successful businesses but making businesses count. Since 1992, Clark has brought this vision to fruition as President of The Enterprise Center – an organization at the forefront of the region's entrepreneurial ecosystem, guided by the mission to cultivate and invest in minority entrepreneurs to inspire working together for economic growth in communities. The Enterprise Center accomplishes this by accelerating the capacity of minority business enterprises to compete in any marketplace through business education, access to capital, management support, and connections.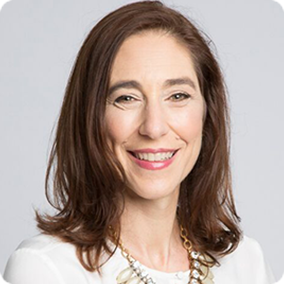 Cultivator Award: Tracey Welson-Rossman
Sponsored by Wexford Science & Technology and Ventas Inc.
Tracey Welson-Rossman is a sought-after expert, advisor and advocate for women in technology. She is co-founder and CMO of Philadelphia-based software consulting firm Chariot Solutions and founder of TechGirlz, which was acquired by Creating IT Futures in 2019. She is the founder and CEO of a new startup, Journal My Health, a digital platform for patients with chronic conditions. Tracey is a frequent commenter on women in technology-related career and the future of work. She has shared insights and solutions from the stage at SXSW, as a contributor to Forbes, and as a speaker at the Philadelphia Women's March.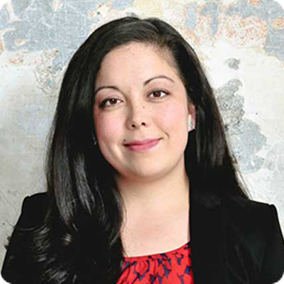 Convener Award: Michelle Freeman
Sponsored by PFM and TriState Capital
As a lifelong resident, Michelle is strongly committed to Philadelphia. She dedicates much of her work to creating programs and events that highlight civic-minded people and projects through her company, Witty Gritty. Witty Gritty brings communities together and strives to connect people with resources and each other through experiences and engagement. Michelle has developed and helped to evolve programs like: Amplify Philly, Urban Consulate, TEDxPhiladelphia, and Flying Kite On the Ground. She also sits on the advisory board of Better Civics, SkatePhilly, Citizens Planning Institute, and Small But Mighty Arts. She is also the Philadelphia Chapter Host for CreativeMornings and a member of the Philadelphia Global Identity Partnership Leadership Council.
For more information about Nucleus, the honorees' full bios, and to purchase tickets, visit https://sciencecenter.org/nucleus-awards


About the Science Center
The University City Science Center is Philadelphia's premier catalyst of entrepreneurial activity, healthcare innovation, and economic growth. Established in 1963, the nonprofit has been globally recognized by The Brookings Institution as a best-in-class investor, mentor, and economic development partner for young technology companies. Working alongside industry partners and leading research and academic institutions across the globe, the Science Center has supported over 1,000 early-stage companies. Today, the organization advances healthcare innovation from idea to the marketplace through startup support services, allocating capital, gathering the innovation community, and building inclusive STEM career pathways for Philadelphia youth and adults.
For more information, visit sciencecenter.org and follow @UCScienceCenter.