PHILADELPHIA – (August 9, 2023) – Celebrating 60 years of scientific innovation, the Science Center will honor four individuals who have demonstrated leadership in fostering a more innovative, collaborative, and equitable future during its annual Nucleus Awards, presented by CSL. The Nucleus Awards, taking place on September 26th, is the Science Center's annual celebration convening the region's leaders in support of cementing Philadelphia as a hub of innovation and discovery.
2023 Nucleus Award honorees: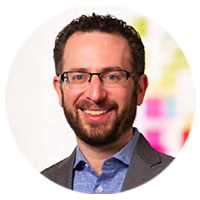 Commercialization Award
Daniel M. Skovronsky, M.D., Ph.D.
Executive Vice President, Chief Scientific and Medical Officer, and President, Lilly Research Laboratories, Eli Lilly and Company
Dr. Skovronsky joined Eli Lilly in 2010 when the company acquired Science Center-supported and uCity Square-based Avid Radiopharmaceuticals Inc., where he had been CEO since founding the company in 2004. At Lilly, Skovronsky has held various roles, including vice president, tailored therapeutics; vice president, diabetes research; and senior vice president, clinical and product development.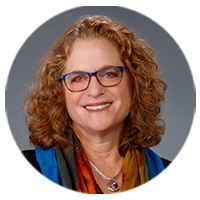 Capital Award
Margaret Berger Bradley
Vice President, Strategic Initiatives, Ben Franklin Technology Partners of Southeastern PA
With more than 25 years focusing on community and economic development, building organizational capacity, and managing philanthropic investments, Ms. Berger Bradley joined Ben Franklin to lead the development and implementation of strategies and projects focused on creating partnerships that expand Ben Franklin's access to capital and further the overall mission, with a particular focus on emerging impact investment strategies.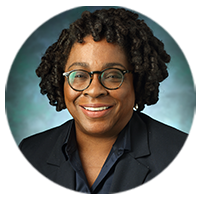 Cultivator Award
Sheila D. Ireland
President & CEO, Philadelphia OIC
Ms. Ireland has over 25 years of experience in leading human resources, training and organizational development and workforce development organization. Most recently she served as the Executive Director of Workforce Development for the City of Philadelphia where she managed Philadelphia's first citywide workforce strategy, and Deputy Secretary of the Workforce Division of PA Labor and Industry. Under Ireland's leadership, Philadelphia OIC is poised to continue its success and to achieve remarkable growth as a leading historic organization working at the intersection of social justice, economic empowerment, and workforce development.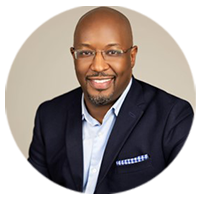 Convener Award
Sulaiman W. Rahman
President & CEO, DiverseForce
Sulaiman W. Rahman is a visionary leader and CEO at DiverseForce, a human capital solutions firm that specializes in helping organizations to recruit, retain, engage, and develop top diverse talent. With decades of community building experience, Rahman founded UPPN, now known as BBEx Network, in 2007, which has become one of the Greater Philadelphia area's largest and most respected professional networks, with over 20,000 subscribers representing diverse talent pipelines from early career to C-suite.
---
The awards will be presented at a celebration hosted by WHYY's Maiken Scott at 3675 Market Street in Philadelphia.
"Our 2023 Nucleus honorees represent the legacy of our past, the strength of the present, and the potential for an even more equitable future. We couldn't imagine a more representative group of leaders to celebrate during our 60th anniversary," says Science Center President & CEO Tiffany Wilson. "On behalf of the Science Center, I congratulate Dan, Margaret, Sheila, and Sulaiman on their incredible contributions across commercialization, capital, cultivation, and convening. They have each played a pivotal role in making our community a better place, while inspiring the next generation of life sciences and technology leaders."
Funds raised through Nucleus help sustain Science Center activities, which in 2022 alone supported the growth of over 100 startups, 47% of which were minority-founded; gathered more than 17,000 attendees across 400 events; and engaged over 300 students and adult learners through immersive STEM education and workforce training.
"My deepest congratulations to Daniel, Margaret, Sheila, and Sulaiman, for their work in transforming the healthcare and innovation ecosystem," says Deirdre BeVard, Senior Vice President, Strategic Operations, R&D for CSL. "Your commitment to our communities and your dedication to improving the lives of others is inspiring and the impact of your achievements is felt both here and around the world."
For more information about Nucleus, the honorees, and how to purchase tickets, visit https://sciencecenter.org/nucleus-awards


About the Science Center
The University City Science Center is Philadelphia's premier catalyst of entrepreneurial activity, healthcare innovation, and economic growth. Established in 1963, the nonprofit has been recognized by The Brookings Institution as a best-in-class investor, mentor, and economic development partner for young technology companies. Working alongside industry partners and leading research and academic institutions across the globe, the Science Center has supported over 1,000 early-stage companies. Today, the organization advances healthcare innovation from idea to the marketplace through startup support services and building inclusive STEM pathways for Philadelphia youth and adults. For more information visit sciencecenter.org or follow us at @UCScienceCenter.