Startups and early-stage companies can have the best solution in the world, but if they don't meet the right people or resources, those ideas may not fully materialize into successful growth in the market. As part of our mission to power progress that advances healthcare innovation, we created a Commercialization Solutions position to help shepherd and foster those important connections.
Enter: Troy Wiford, the newest member of our commercialization team but no stranger to the Science Center and in no way a novice when it comes to medical innovation. Read on to learn more about his background, how Venture Café served as his entry point to the ecosystem, and the word he'd use to perfectly describe the Philly experience.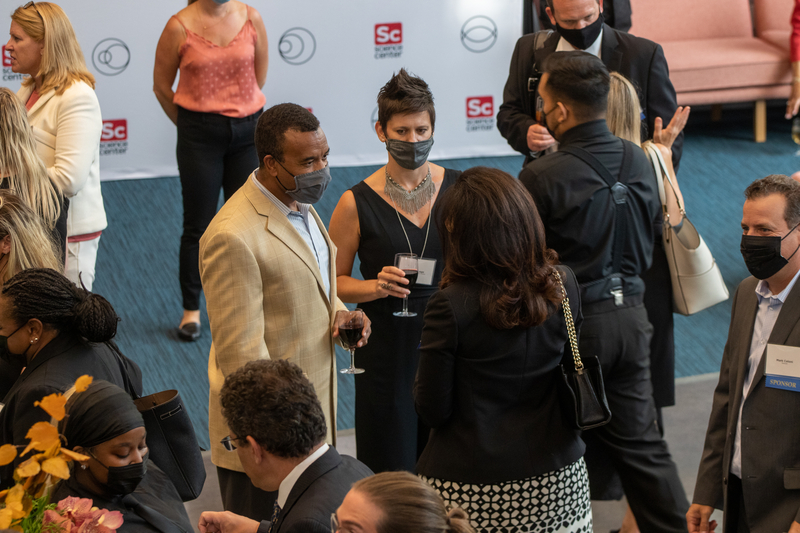 Director of Commercialization Solutions is a new role here at the Science Center. What does 'Commercialization Solutions' mean to you and what opportunities do you see for the Science Center to engage partners and startups?
When asked about my role at the Science Center, I typically begin by reinforcing the years of success the Science Center has in leveraging its resources and expertise to support startups and early-stage companies as they generate their first revenue, develop their first products, grow their teams and access needed capital. To me, Commercialization Solutions means creating and nurturing relationships within the broad innovation community, that allow the Science Center to continue to provide that support as our companies progress along their individual journeys.
You have extensive industry experience in the healthcare and MedTech fields. What drew you to the nonprofit sector and the work of the Science Center?
I was drawn to the people of the Science Center. As an independent healthcare consultant, I had long known that the Science Center was a place where innovation happened but didn't have a natural point of entry. I attended my first Venture Café Thursday Gathering in November of 2019, and I knew that I had found my tribe. The Science Center's status as a nonprofit never really came to mind. I was wholly focused on the work being done and what I could do to amplify that work.
How does your background in engineering give you a competitive edge as Director of Commercialization Solutions?
As a child, I remember taking the role of the observer; watching as events unfolded and taking action once I collected the information I needed. My education as a mechanical engineer (both academic and on-the-job) gave me the opportunity to combine scientific methodology with my observational approach to problem solving. As I transitioned from product development roles into broader commercialization roles, I found that the combination served me well because of the perspective it allowed me to bring. I look forward to bringing that perspective to this new role.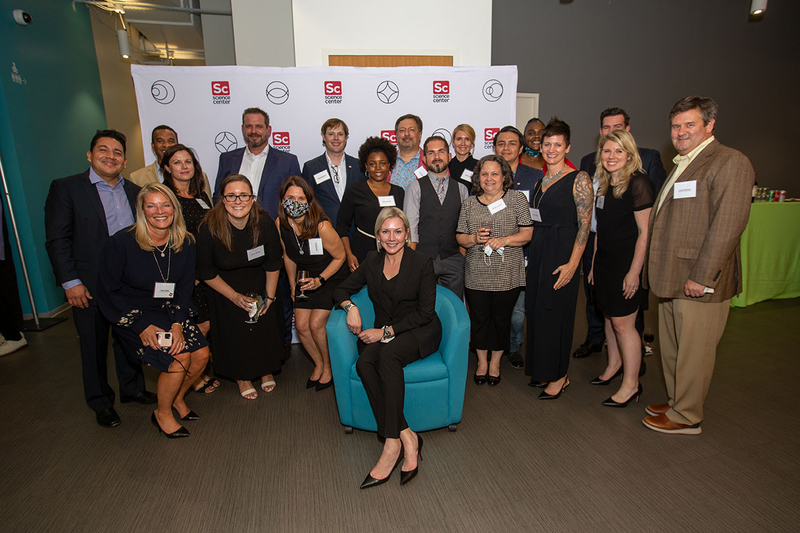 When you're not at the Science Center, what can we find you doing?

With kids involved in a variety of activities, my time away from the Science Center is spent attending one of those activities while trying to balance being present and stressing about the activities I can't attend.
Favorite thing about Philadelphia?
I grew up in suburban Philadelphia and did my undergraduate and graduate studies at Drexel University, so my affinity for the city runs deep. The short list of 'favorites' would include the food scene (traditional restaurant and food truck), the sports and the arts. But I'll go a bit deeper and say I am a huge fan of the city's grit. From historic figures to iconic film and TV characters to a team mascot, grit really defines Philadelphia for me.
What is your superpower?
Perspective. I mentioned it before. I am a methodical thinker who firmly believes that approaching a challenge from multiple angles is the best way to find resolution.