Educators
We offer programming to supplement and complement classroom lessons and inspire the STEM workforce for tomorrow.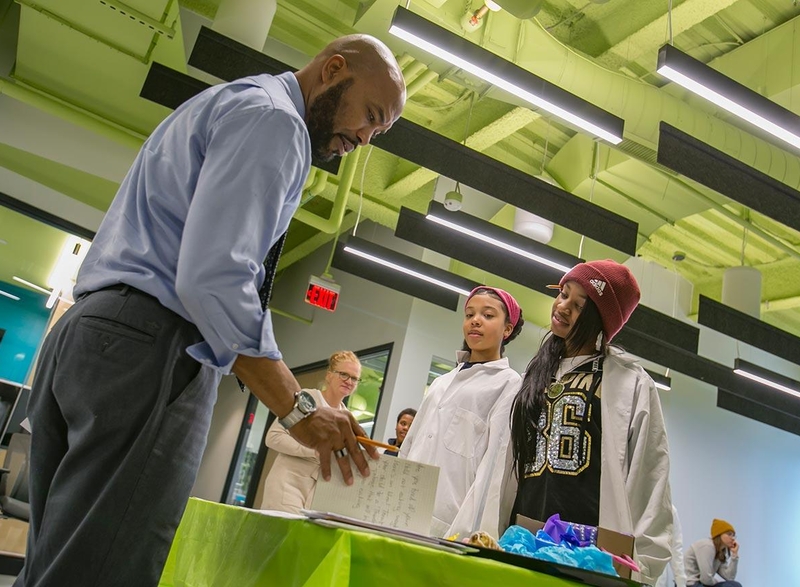 I need help with...
Career Exposure
You can't be what you can't see. We connect students to STEM professionals in a variety of fields to showcase the vastness and range of STEM careers.
Hands-on Learning
Our curriculum supplements classroom learning with hands-on, project-based programs in our learning lab.
Mentoring
Students learn best when they see their lessons in real-world applications. Our curriculum enables students to learn from those immersed in STEM fields.
One of the things that I thought was so interesting, that I was really happy to be involved with, was that the kids weren't just going to a space to learn; they were going to a space to learn and apply it and create products.
Learn More about FirstHand
Find out how your school can participate in FirstHand's free STEM education programming.
Contact Us