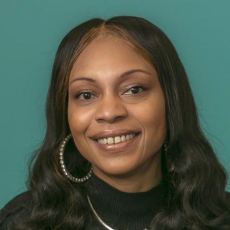 Alafia Simmons

Paralegal & Contract Administrator
Alafia Simmons joined the Science Center as a Paralegal & Contract Administrator in 2019. In her role, Alafia is responsible for reviewing, drafting, editing and negotiating various SC contracts. She is an integral part of our analysis of proposals and contract documents. Also, in providing advice regarding potential risk and strategies. Additionally, she prepares updated leases, abstracts and works closely with our insurance agents and outside counsel to ensure accordance with industry best practices and corporate standards. Most recently Alafia was given the role as KIZ Coordinator for the University City KIZ which offers tax credits to early-stage tech and life sciences companies from a statewide pool of up to $15 million annually since 2006.
Before joining the Science Center, Alafia was a Paralegal at Streamline where she worked on condo documents, creating various entities, insurance, tax clearances and tax abatements. Prior to that, Alafia was a Lease Administrator for Colliers International for over 5 years.
Alafia received her bachelor's degree from Penn State University and her paralegal certification from Villanova University.
When she's not at the Science Center, you can find Alafia watching Oxygen or ID Discovery. Alafia also enjoys reading reality tv and current event blogs, winning contest and ticket for your favorite local event. Alafia hopes to one day write for an online tv blog or to do legal work on the next big reality show.
email hidden; JavaScript is required