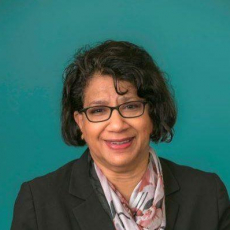 Sharon Pritchett

Department Assistant, Ecosystem Development
In her current role, as Department Assistant with the Ecosystem Development team, Sharon's focus is providing administrative, and logistical support for the programs that align with the mission and goals of the Science Center.
Sharon is a long-time Philadelphia resident and before joining the Science Center, Sharon was employed with the School District of Philadelphia, Drexel University and Bionano Genomics. Sharon earned a BA in Liberal Arts and attended Howard University, Drexel, and Thomas Edison State University.
Sharon enjoys tapping into her creative side, good science fiction, loves cats and dogs and making plants grow.
email hidden; JavaScript is required