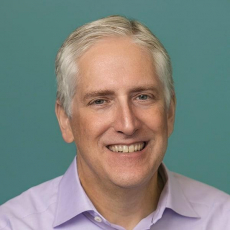 Saul Behar

Senior Vice President of Advancement & Strategic Initiatives
Saul Behar joined the University City Science Center as Vice President and General Counsel in 2009, and was promoted to his current role in 2019. He leads all activities in the areas of public and private fundraising; government and community relations; STEM education; workforce development; legal; and corporate governance.
Saul brings to his position a wealth of experience as an attorney, senior executive and strategic advisor. Prior to joining the Science Center, Saul was a partner at Wolf Block LLP in Philadelphia. Prior to that, he served as Senior Vice President, General Counsel and Secretary at Provident Senior Living Trust, a privately owned real estate investment trust based in Princeton, New Jersey that owned 68 senior housing facilities in 19 states. Before joining Provident, Saul served as Senior Vice President, General Counsel and Secretary at Keystone Property Trust, an NYSE-listed real estate investment trust headquartered in West Conshohocken, Pennsylvania that focused on industrial real estate. Both Provident and Keystone were highly successful firms that were acquired by the leading companies in their industry sectors. Earlier, Saul served as senior counsel at Pep Boys in Philadelphia. He began his career at Dechert Price & Rhoads (now Dechert LLP) in Philadelphia.
Saul received a B.A. in government from Cornell University and a J.D. from The University of Chicago Law School. He serves as Vice Chair of the Board of Reinvestment Fund, a mission-driven financial institution that creates opportunity for underserved people and places through partnerships, marshaling the capital, analytics, and expertise necessary to build strong, healthy, and more equitable communities. Saul also serves on the boards of RF Impact Advisors, PolicyMap, The Village of Arts and Humanities, and the Lower Merion Township Scholarship Fund.
email hidden; JavaScript is required