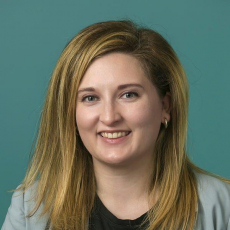 Natalie Coyle

Quorum Operations Associate
Natalie Coyle joined the Science Center in 2018. As a Program Associate for Venture Café, Natalie is responsible for supporting event and operations management for Venture Café Philadelphia. Her favorite part of her role is helping to ensure that our events run smoothly and successfully every week.
Before joining the Science Center, Natalie was an Operations and Event Management Associate at Gartner, Inc. where she helped to execute corporate leadership development training sessions for clients at Fortune 500 companies.
Natalie received her bachelor's degree from Drew University in Madison, New Jersey, majoring in Theatre Arts and French Language.
When Natalie isn't at the Science Center, you can find her exploring Philadelphia with her family & friends and traveling whenever possible. A consummate foodie, Natalie loves experiencing the wide array of restaurants in the area and trying new and exciting cuisines.
email hidden; JavaScript is required