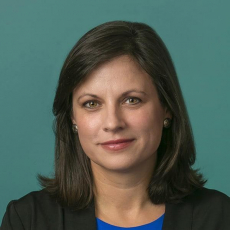 Meghan Kolesk Tumolo

Director of Development
Meghan joined the Science Center in 2015. As Director of Development, Meghan works with corporate partners, sponsors, and private foundations to support the Science Center's array of programming and help drive meaningful impact.
Meghan brings 19 years of experience in the nonprofit sector. Her development career encompasses board and volunteer management, corporate and foundation relationships, individual giving, major gifts, campaigns, and partnership/collaboration building. Prior to the Science Center, Meghan worked at the Children's Hospital of Philadelphia Foundation as Director of Development for the Cardiac Center, Orthopedic Surgery, and Neurology. In previous positions, she ran board orientation programs for corporate volunteers, launched a new young professionals association, and fundraised for behavioral health and social services organizations in NYC and NJ.
Meghan has a B.A. in Religious Studies from Fairfield University and a Master's in Public Administration (MPA) from Rutgers University, Camden.
When Meghan isn't at the Science Center, you can find her hiking/running/rowing, taking her twins on daring adventures, tending to her vinyl collection, or making Spotify playlists to match her mood.
email hidden; JavaScript is required